Viewpoints

Many changes occur in the gastrointestinal tract during the aging process that can directly impact gastric motility following surgery.

ASCO issued a new policy statement that outlines nine specific recommendations to reform Medicaid and improve treatment for low-income patients with cancer.
Feature Articles

Research highlights how lack of guidelines regarding illness and adequate staffing at hospitals may be reason for oncologists working while sick.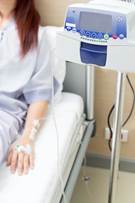 Oncology clinicians must balance the cost, benefit, and risk when comparing inpatient versus outpatient care for patients.
Featured Videos
Editorial Advisory Board
E. David Crawford, MD
Jeffrey M. Farma, MD
Edith A. Perez, MD
From Oncology Nurse Advisor
Sign Up for Free e-newsletters
Regimen and Drug Listings
GET FULL LISTINGS OF TREATMENT Regimens and Drug INFORMATION