October 04, 2012
Identifying and Overcoming Participation Barriers in Cancer Clinical Trials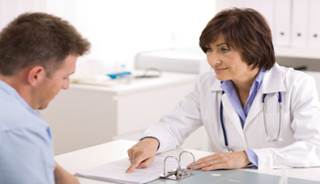 Identifying and Overcoming Participation Barriers in Cancer Clinical Trials

'Lack of Study Volunteers Hobbles Cancer Fight', reads the headline from a New York Times article published in August 2009.1 Clinical trials are an essential tool for evaluating medical technologies, and they are required to garner treatment approvals. Too often, though, an insufficient number of participants enroll in these trials, often preventing fully informative results across the spectrum of research from being obtained. This is especially true for cancer. In the United States, only 3% of adult cancer patients are recruited into trials, although an estimated 20% are eligible.2,3 As a result, oncology drugs take more time to develop compared to nononcology drugs. Studies show that clinical development times were 10 months longer for oncology drugs in the United States. One factor accounting for this discrepancy is the extra time needed to recruit and evaluate patients in clinical trials.4

To gauge interest on the subject, a quick Google search on 'barriers to clinical trial participation' leads to pages of resources to draw upon. There is by no means a lack of awareness of the problem from various stakeholders. Whether one is a community oncologist, a clinical investigator, or part of an academic medical center, low patient accrual rates slow the advancement of scientific discoveries, and that affects everyone. This stagnancy delays and likely prevents the development of new treatment options for patients. We know it leads to longer and more costly clinical trials that contribute to higher drug prices. Estimates put the costs of delaying a phase 3 study at $1 million per day.5 Understanding the barriers to recruiting patients and implementing policies to overcome them should be a high priority for researchers, policymakers, physicians, and patients.

Identifying the Barriers
Findings from various polls and research studies that sought to identify these barriers were reviewed. Across multiple studies and polling data, common themes were seen in the responses from both prospective or active patients and investigators. One study conducted a systematic review from the results of other 'barriers to participation' investigations that included 12 qualitative and 21 quantitative studies.6 Understandably, common patient-related barriers emerging from this study included 'feelings of uncertainty', 'an inconvenience to every-day life', 'the potential for side effects', 'uncomfortable with experimentation', 'increased anxiety', and 'transport or distance to trial site'.

Using data cited from various sources, some of the more common physician-related barriers have been categorized as being financial, practical, or psychosocial in nature, and are summarized below.


Financial Barriers

The cost burden For various reasons, cost remains a strong barrier. For physicians, it is the belief that participating in a clinical trial adds a large administrative and cost burden--and they are right.7 According to a survey conducted by the American Society of Clinical Oncology (ASCO) in 2000, the most significant barriers to patient enrollment included the intensity of paperwork collection and filing, and the extra time needed to train staff in the completion of enrollment and data collection forms.8 Managing a protocol also takes time. In addition, many physicians are rightly concerned that they will incur additional costs that might not be reimbursed by third party insurers.7 As noted by Dr. Karen Hagerty, Director of Reimbursement Policy in ASCO's Cancer Policy & Clinical Affairs Department of the ASCO, at a recent Institute of Medicine (IOM) workshop on the National Cancer Clinical Trials System, "discussing options with patients and then enrolling and following them in trials requires significant commitment to time on the part of physicians – time that largely goes uncompensated".9

Practical Barriers

Lack of awareness Polling data suggest that many physicians are generally unaware that clinical trials are available as potential treatment options. And when they are aware, they rarely recommend them. Studies have shown that while 44% of people find out about studies through the media, only 14% gain the information from their physicians.10 According to a recent IOM workshop, some physicians said they would enroll more patients if they had a convenient tool to alert them, such as electronic health records.9

Psychosocial Barriers

Losing the ability to help Some physicians fear they may lose the chance to treat their patient should they enter into a clinical trial.7 Perhaps that explains, in part, a recent questionnaire of 1,000 patients who cited discouragement from their oncologist as a reason not to participate in a trial.11 Additionally, some physicians have expressed concern about a patient's reaction to the mere suggestion of a clinical trial, while others believe that the treatment patients receive in clinical trials is not as good as standard therapy.7

Policy Review


This short summary of physician-related barriers provides a glimpse into the challenges facing researchers today. But this problem extends way beyond the physician. There are issues unique to each stakeholder (ie, patients, payers, policymakers, physicians, and drug sponsors). But addressing each barrier individually is like treating the symptoms and not the disease.

Consider this: over the past four decades, survival rates have quadrupled in childhood cancers. Yet in most adult cancers, we have seen relatively modest gains in survival. A major factor for this progress in survival has been the introduction of effective new therapies, the result of faster evaluation of medical technologies made possible by a much higher level of patient and physician participation and engagement in clinical research. In the United States, 90% of children with cancer receive care from a cooperative clinical research group, and more than 60% of childhood cancer patients are enrolled in clinical trials.12 Compare this to adult participation rates of around 3%, and it helps explain in part the disparity. There is an opportunity being missed here, as multiple polls suggest that many more patients would participate if they were made more aware of clinical trials as potential treatment options.10



While we have seen incremental improvement in trial recruitment through the work of various institutions, including ongoing efforts by both public and private interests that seek to facilitate participation in clinical trials, there is an underlying reality holding back substantial progress. Without the proper financial incentives for community physicians (who care for most patients) or for academic medical settings to invest in the clinical trial infrastructure necessary to conduct clinical research, advancement will remain hindered. In a recent study coauthored by the chair of the Patient Centered Outcomes Research (PCORI) Methodology Committee, cultural shifts, economic incentives, and infrastructural changes are necessary for real modification.12 Such changes include a call for the integration of clinical trials into the foundation of clinical practice and the creation of a learning health system that informs the delivery of care.

Conclusion

Considering the advantages that a more research-engaged community can bring to care, a logical course of action would be for policymakers to embed the right incentives for providers and payers within the ongoing construct of health care reform initiatives. While this policy shift will require time and a true commitment on the part of all stakeholders, addressing some of the physician-related barriers (such as those identified in this review) should be considered a priority among many practitioners today. This will be fundamental for cultural transformation to occur.



One doesn't have to be a principal investigator to make a difference. The financial-related barriers notwithstanding, there are steps that nonresearch practitioners can take to get involved with the clinical research enterprise. As data suggests, simple lack of awareness remains a major barrier. By educating patients about clinical trials, being aware of local sites as treatment options, or dispelling common misconceptions, these seemingly straightforward actions can positively impact the recruitment of patients into clinical trials.

For the practitioner, a clinical trial may represent a new treatment option; for the patient, a new hope; for the research community, a chance to know something we didn't yesterday. Whether a particular study produces a new product or not, when it enrolls enough subjects to fulfill an endpoint, it yields important data that informs future research. Over time, an expanded engagement between clinical practice and research should translate into new therapies and better health outcomes.

For more information about how you can help recruit patients or enhance access to clinical trials, please visit the following sites:

• Chemotherapy Advisor Clinical Trials Database
• ClinicalTrials.gov
• Coalition of Cancer Cooperate Groups - Cancer Clinical Trial Search
• CenterWatch
• ENACCT: Education Network to Advance Cancer Clinical Trials
• CISCRP: Center for Information & Study on Clinical Research Participation


---
Disclaimer: Stephen A. D'Amato is a Policy Analyst for Pfizer Inc, and a Registered Pharmacist in NY State. All views and opinions expressed in this article are those of the author alone and do not necessarily reflect the views of Pfizer Inc.
---
References

1. Kolata G. 40 Years' War: Lack of Study Volunteers Hobbles Cancer Fight. New York Times. Aug 2, 2009. http://www.nytimes.com/2009/08/03/health/research/03trials.html?pagewanted=all&_r=0. Accessed October 4, 2012.

2. Cancer Action Network Newsletter. February 2010. http://www.acscan.org/ovc_images/file/action/states/ak/Clinical_Trials_Cost_Studies_-_American_Cancer_Society_Cancer_Action_Network_-_Feb_2010.pdf. Accessed October 4, 2012.


3. Lara PN Jr, Paterniti DA, Chiechi C, et al. Evaluation of factors affecting awareness of and willingness to participate in cancer clinical trials. J Clin Oncol. 2005;23(36):9282-9289.


4. TUFTS Center for the Study of Drug Development. Impact Report. Oncology Drugs Get Faster Approvals than Non-Oncology Drugs in U.S. Sept/Oct 2012;14(5).

5. Eisenberg C. Drugmakers Mine Data for Trial Patients. Bloomberg Businessweek Magazine. November 2011. http://www.businessweek.com/magazine/drugmakers-mine-data-for-trial-patients-11032011.html. Accessed October 4, 2012.


6. Mills EJ, Seely D, Rachlis B, et al. Barriers to participation in clinical trials of cancer: a meta-analysis and systematic review of patient-reported factors. Lancet Oncol. 2006;7(2):141-148.

7. Cancer.gov. Cancer Clinical Trials – The In-Depth Program. http://www.cancer.gov/clinicaltrials/learningabout/in-depth-program/page7#BarriersHCP. Accessed October 4, 2012.

8. Frank G. Current Challenges in Clinical Trial Patient Recruitment and Enrollment. SoCRASource. 2004:30-38. http://www.socra.org/pdf/200402_Current_Challenges_Recruitment_Enrollment.pdf. Accessed October 4, 2012.

9. Mack A, Nass S. National Cancer Policy Forum; Institute of Medicine. An American Society of Clinical Oncology and Institute of Medicine Workshop; 2011.

10. Center for Information & Study on Clinical Research Participation (CISCRP). Clinical Trials Facts & Figures. http://www.ciscrp.org/professional/facts_pat.html. Accessed October 4, 2012.


11. Virani S, Burke L, Remick SC, Abraham J. Barriers to recruitment of rural patients in cancer clinical trials. J Oncol Pract. 2011;3(7):172-177.

12. Gelijns AC, Gabriel SE. Looking beyond translation–integrating clinical research with medical practice. N Engl J Med. 2012;366(18):1659-1661.