June 04, 2016
Advanced Mismatch Repair Deficiency Tumors Respond to Pembrolizumab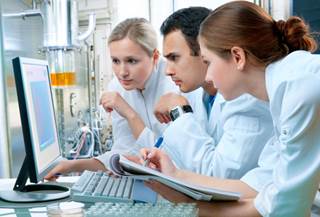 Patients with mismatch repair deficiency cancers may receive durable clinical benefit with pembrolizumab.
CHICAGO — Patients with mismatch repair deficiency cancers — tumors that are deficient in the repair of specific DNA replication errors leading to the accumulation of many mutations per tumor genome — may receive durable clinical benefit with pembrolizumab, study results presented at the 2016 American Society of Clinical Oncology (ASCO) Annual Meeting indicate.1
"Mismatch repair deficiency refers to deficiency in proteins responsible for DNA mismatch repair," said lead investigator Dung T. Le, MD, assistant professor of oncology at Johns Hopkins Sidney Kimmel Comprehensive Cancer Center in Baltimore, MD. "These include MSH2, MSH6, MLH1, and PMS2."
Approximately 1 in 30 patients with cancer exhibit mismatch repair deficiency, which leads to the microsatellite instability-high phenotype. Because the high number of somatic mutations increases the likelihood for at least 1 of these mutations to result in a highly immunogenic protein that can activate a potent antitumor immune response in the presence of PD-1 blockade, researchers sought to evaluate the activity of pembrolizumab in mismatch repair deficiency tumors regardless of tumor histology in a basket study.
For the phase 2 study, researchers enrolled 30 patients with varying cancers, including 9 endometrial cancers, 4 pancreatic cancers, 4 ampullary cancers, 3 biliary cancers, 4 small bowel cancers, 3 gastric cancers, 1 thyroid cancer, 1 prostate cancer, and 1 sarcoma. All patients had metastatic disease, and 53% had liver metastases. Patients were only eligible if they had received at least 1 prior therapy.
For PD-1 blockade therapy, all participants received pembrolizumab 10 mg/kg IV every 2 weeks.
Results showed that at a median follow-up of 10 months, objective response rate and disease control rate were 53% (95% CI, 36-70) and 70% (95% CI, 52-83), respectively.
RELATED: Pembrolizumab Should Be Tested Further as Treatment for Advanced Head And Neck Cancers
In terms of safety, Dr Le noted that expected toxicities were manageable.
"Mismatch repair-deficient cancers are responsive to checkpoint blockade with anti-PD-1," Dr Le concluded. "Durable clinical responses were noted across tumors with mismatch repair deficiency, including endometrial, gastric, duodenal, pancreatic, ampullary, and biliary cancer."
Importantly, mismatch repair deficiency can be determined using existing commercially available tests.
Reference
Diaz LA, Uram JN, Wang H, et al. Programmed death-1 blockade in mismatch repair deficient cancer independent of tumor histology. J Clin Oncol. 2016; 34 (suppl; abstr 3003).