December 09, 2014
Nivolumab Highly Effective in Relapsed/Refractory Classical Hodgkin Lymphoma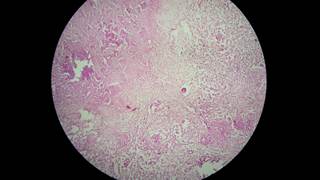 Nivolumab-mediated PD-1 blockade produced responses in classical Hodgkin lymphoma.
SAN FRANCISCO—Nivolumab-mediated programmed cell death-1 (PD-1) blockade produced frequent and long-lasting responses in heavily pretreated patients with relapsed or refractory classical Hodgkin lymphoma (cHL), including in those who failed brentuximab vedotin (Abstract 289), the first analyses of the antibody for treatment of cHL reported at the 56th American Society of Hematology (ASH) Annual Meeting and Exposition.
Based on these results, which highlight the importance of the PD-1 pathway as well as the genetically defined sensitivity to PD-1 blockade in this disease, the U.S. Food and Drug Administration granted the checkpoint inhibitor nivolumab breakthrough status, "and a large, multinational, phase II trial of this therapy is underway," said Philippe Armand, MD, PhD, Dana-Farber Cancer Institute, Boston, MA.
"For someone like myself, in this kind of work, this is the kind of result that you get to see once in your career," he said in a press release.
He explained that in cHL, chromosome 9p24.1 gain is a frequent structural alteration, causing gene dosage increases of the PD-1 ligands, PD-L1 and PD-L2, and their induction via JAK/STAT signaling. Epstein-Barr Virus (EBV) infection can also increase PD-1 ligand expression in EBV-positive cHL.
A total of 23 patients with relapsed or refractory cHL, included as an independent cohort in a dose escalation and cohort expansion phase I study of nivolumab in lymphoma and multiple myeloma, received nivolumab 3 mg/kg every 2 weeks until confirmed tumor progression or excessive toxicity.
The majority, 87%, had received 3 or more treatment regimens; 78% had autologous stem cell transplant (ASCT), and 78%, brentuximab vedotin. Eight patients (35%) had received 6 or more prior systemic therapies.
Twenty patients (87%) had an objective response, 4 patients (17%) experienced a complete response (CR), 16 patients (70%) had a partial response (PR), and 3 patients (13%) had stable disease.
During treatment with nivolumab, all patients had a reduction in tumor burden at 1 or more efficacy assessments. Sixteen of the 18 patients (89%) who had previously failed brentuximab vedotin responded; 1 patient (6%) had a CR and 15 patients (83%) had a PR. All 3 patients who had failed brentuximab but were ASCT-naïve responded to treatment.
At 24 weeks, progression-free survival was 86% (95% confidence interval, 62%-95%). Median overall survival has not been reached (range, 21+ to 75+ weeks).
To date, 11 patients (48%) have ongoing response and 10 patients (43%) remain on treatment.
There were no drug-related grade 4 adverse events (AEs) or drug-related deaths. Two patients had AEs leading to discontinuation; one patient who had received 6 prior treatments, including ASCT, had myelodysplastic syndrome with grade 3 thrombocytopenia, and one patient had grade 3 pancreatitis.
Other grade 3 related AEs included lymphopenia, increased lipase, GI inflammation, and pneumonitis, colitis, and stomatitis (post ASCT). Dr. Armand said this safety profile is similar to that observed in solid tumors.
"PD-1 blockade could become an important part of the treatment of patients with cHL in the future," he concluded.
The study results were published in the New England Journal of Medicine online December 6, 2014.
Reference