December 11, 2018
Molecular Mechanisms Underlying Immunosurveillance in Multiple Myeloma Identified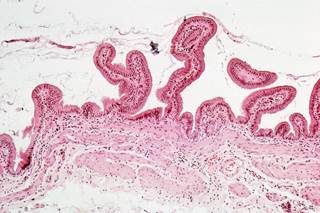 Investigators identify a novel role of the genes located on chr17p13 in the induction of apoptosis in multiple myeloma.
Building off recent findings, which suggested that bortezomib (BTZ) is able to induce immunogenic cell death (ICD), researchers from the Dana-Farber Cancer Institute in Boston, Massachusetts, concluded that the genes located on chr17p13 have a role in ICD. They also determined that poor overall survival in patients with multiple myeloma may be partially due to a lack of ICD. These results were presented in a poster at the 2018 American Society of Hematology (ASH) Annual Meeting in San Diego, California.1
Using a panel of 9 multiple myeloma cell lines, the investigators confirmed by way of western blot the presence of the protein calreticulin (CALR). Following a series of other assays, the researchers determined "that bortezomib was able to induce ICD in vitro, and that CALR exposure does not represent a valid screening method to identify new potential ICD-inducers in multiple myeloma."
Next, the researchers wanted to test if the genetic abnormalities that can occur after treatment with BTZ — those that can negatively affect overall survival, and perhaps BTZ's killing ability — were linked to alterations in specific genes.
The group analyzed RNA-seq data from 400 patients who were newly diagnosed with multiple myeloma and identified a list of differentially expressed genes among patients with longer survival rates (longer than 5 years) compared with those who had poor survival (fewer than 1.5 years) after treatment with BTZ.
"Gene set enrichment analysis (GSEA) revealed that pathways that positively regulate immune and inflammatory responses were enriched in patients with longest OS as well as genes located on chr17p13," the investigators wrote, which led them to conclude that genes located on chr17p13 may have a novel role in the induction of ICD in multiple myeloma. They found that myeloma cells carrying deletions on chr17p do not undergo ICD after treatment with BTZ.
Restoration of ICD, they hypothesized, and its benefit to antimyeloma immunosurveillance, could improve patient survival and could be harnessed via BTZ-based combination strategies. Furthermore, this strategy could improve outcomes, they postulated, even among those with high-risk disease.
Disclosure: Multiple authors declared affiliations with industry. For a full list of disclosures, please refer to the original abstract.
Read more of Cancer Therapy Advisor's coverage of the ASH 2018 meeting by visiting the conference page.
Reference
Gulla A, Morelli E, Hideshima T, et al. Optimizing mechanisms for induction of immunogenic cell death to improve patient outcomes in multiple myeloma. Poster presentation at: 2018 American Society of Hematology 60th Annual Meeting & Exposition; December 1-4, 2018; San Diego, California. Abstract 1932.