December 05, 2018
Changes in Microbial Diversity in Patients Undergoing Autologous Hematopoietic Stem Cell Transplant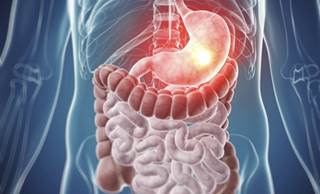 Loss of intestinal bacterial diversity in patients undergoing AHCT may be comparable to reductions experienced by patients undergoing alloHCT.
Patients undergoing autologous hematopoietic stem cell transplantation (AHCT) may experience loss of intestinal bacterial diversity comparable to the reductions experienced by patients undergoing allogeneic hematopoietic stem cell transplant (alloHCT), according to an abstract presented at the 2018 American Society of Hematology (ASH) Meeting and Exposition in San Diego, California.1
Researchers retrospectively analyzed stool samples that had been collected weekly from 365 patients at 2 transplant centers in the United States who had undergone AHCT, including 179 patients with multiple myeloma, 153 patients with lymphoma, and 33 patients with other diseases. The Illumina platform was used to sequence these samples for the V4–V5 region of bacterial 16s rRNA genes, with monodomination of the microbiota defined as "a single operational taxonomic unit comprising 30% [or greater] bacterial abundance."
This patient population was compared with 320 healthy volunteers and a cohort of patients who had undergone alloHCT.
Patients who had received AHCT demonstrated significantly lower median pretransplant microbial diversity compared with normal controls (P <.005). The decrease in microbial diversity both before and after transplant was comparable for patients receiving either AHCT or alloHCT, although the former cohort exhibited more rapid recovery.
The cumulative incidence of intestinal monodomination was greater than 75% by day 14 post transplant, with Streptococcus as most common dominating genus.
The researchers noted that reduced microbial diversity may be associated with worse progression-free survival in patients with myeloma. They concluded that further analysis of the relationship between dysbiosis and progression-free survival, overall survival, and gastrointestinal toxicities in patients undergoing AHCT is warranted.
Disclosures: Multiple authors declare affiliations with the pharmaceutical industry. For a full list of disclosures, please refer to the original study.
Read more of Cancer Therapy Advisor's coverage of the ASH 2018 meeting by visiting the conference page.
Reference
Khan N, Peled JU, Gomes ALC, et al. Loss of Microbiota Diversity after Autologous Stem Cell Transplant Is Comparable to Injury in Allogeneic Stem Cell Transplant. Oral presentation at: American Society of Hematology 60th Annual Meeting & Exposition; December 1-4, 2018; San Diego, CA. Abstract 608.