September 28, 2018
Certain Muscle-Invasive Bladder Cancer Subtypes Do Not Respond to Neoadjuvant Cisplatin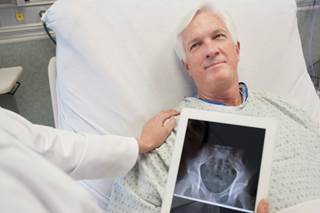 Treatment with NAC did not transform the prevailing subtype in bladder cancer — instead, shifts in cancer subtype were attributed to tumor plasticity.
A new study suggests that there may be molecular subtypes for muscle-invasive bladder cancer that do not respond to treatment with neoadjuvant cisplatin.1
A majority of patients with muscle-invasive bladder cancer (MIBC) continue to have residual invasive disease at radical cystectomy after cisplatin-based neoadjuvant chemotherapy. In their analysis, the researchers hypothesized that there would be a relative shift in the distribution of disease subtypes after neoadjuvant chemotherapy as a consequence of "cisplatin-induced or cisplatin-selected changes in the biological and genomic characteristics of the cisplatin-resistant tumors."
The researchers sampled tumors from 133 patients with residual invasive disease; 116 of these patients had a matched pre-neoadjuvant chemotherapy sample available for comparison. Unsupervised consensus clustering (CC) was performed, and the researchers focused on 2-, 3-, and 4-cluster solutions that demonstrated sequential separation across groups.
There was no obvious pattern in molecular subtyping changes before and after neoadjuvant chemotherapy, but the researchers made several observations.
CC1 and CC2 were consistent with established basal and luminal molecular subtypes of muscle-invasive bladder cancer. Indeed, CC1 tumors had higher expression of basal-associated genes and CC2 tumors had higher expression of luminal-associated genes. These subtypes were called CC1-basal and CC2-luminal.
CC3-immune had the highest immune activity of the identified subtypes, including T-cell infiltration and checkpoint molecular expression; however, it did not have basal or luminal markers. CC4-scar-like subtype expressed genes associated with wound-healing/scarring, but the researchers noted that the proportion of tumor cell elements in this subtype did not differ from other subtypes. The CC4-scar-like subtype had the most favorable prognosis.
"This study advances our understanding of the biology of cisplatin-resistant MIBC and allows us to speculate about the potential implications for post-chemo treatment options," the researchers wrote.
Reference
Seiler R, Gibb EA, Wang NQ, et al. Divergent biological response to neoadjuvant chemotherapy in muscle-invasive bladder cancer [published September 17, 2018]. Clin Cancer Res. doi: 10.1158/1078-0432.CCR-18-1106