June 12, 2014
Manipulation Therapy Worsens Osteosarcoma Outcomes
the Cancer Therapy Advisor take:
In a study recently published in PLOS One, researchers found that receiving manipulation therapy (MT) before diagnosis increased metastasis and recurrence and decreased survival rate in patients with osteosarcoma. To evaluate this, they enrolled 325 patients with osteosarcoma. Of 200 cases eligible for inclusion in the analysis, 104 had received MT before diagnosis. Results revealed a significant decrease in 5-year survival rate in the MT group as compared with the non-MT group (52.9% vs. 97.9%; P<0.0001). Although tumor volume did not change, the recurrence rate (28.8%) and lung metastasis rate (38.5%) were higher in the MT group versus the non-MT group (6.25% and 8.3%, respectively). Additionally, the skip lesion rate was up to 11.5% in the MT group compared with none in the non-MT group. Poor overall survival was also noted in the MT group. In a mouse model, the researchers found that MT was associated with migration of cancer cells and that the massage promoted cell proliferation and gene delivery, which potentially accounts for the increased metastasis. Although more studies are necessary, physicians should be cautious when treating patients seeking MT or massage, the researchers concluded.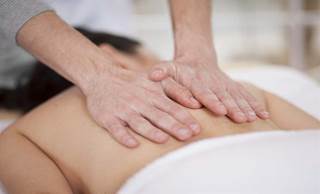 Manipulation Therapy Worsens Osteosarcoma Outcomes
Osteosarcoma (OS) patients who suffer manipulation therapy (MT) prior to diagnosis resulted in poor prognosis with increasing metastasis or recurrence rate. The aim of the study is to establish an in vivo model to identify the effects of MT on OS.
Related Resources
Sign Up for Free e-newsletters
Regimen and Drug Listings
GET FULL LISTINGS OF TREATMENT Regimens and Drug INFORMATION