February 05, 2015
Anastrozole with Letrozole Improves Survival in Breast Cancer
the Cancer Therapy Advisor take:
Researchers who studied noninferiority of anastrozole compared with anastrozole followed by letrozole found that patients with breast cancer who received anastrozole with letrozole had better overall survival compared with patients who received anastrozole alone.
To continue their research on this topic, a new study was created to prove that treatment with anastrozole and letrozole was also superior to letrozole alone in the treatment of patients with breast cancer.
The researchers used medical records of patients who received letrozole with or without anastrozole between 2004 and 2013. The researchers then separated the patients into two groups: patients who only received letrozole and patients who received anastrozole and letrozole but then were changed to letrozole because of their reimbursement policy.
The researchers identified 359 patients who matched the specifications of the study: 179 patients where in the letrozole group and 180 patients in the anastrozole and letrozole group. In the letrozole group, patients had a mean age of 53.7. The mean age in the anastrozole and letrozole group was 54.2.
When comparing the distribution of clinical stages between the letrozole group and the anastrozole group there was 21 versus 4 patients with stage 1 disease, 86 versus 116 patients with stage 2 disease, 55 versus 48 patients with stage 3 disease, and 17 versus 14 patients with stage 4 disease, respectively.
In addition, when comparing the letrozole group with the anastrozole and letrozole group, 63.7% versus 53.9% of patients took aromatase inhibitor monotherapy and 36.3% versus 46.1% had a switching strategy, respectively.
The researchers found that overall survival in patients receiving anastrozole and letrozole was longer than patients receiving letrozole alone. The researchers concluded that anastrozole followed by letrozole was superior in terms of overall survival than single-agent letrozole.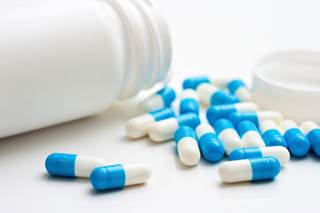 Patients with breast cancer who received anastrozole with letrozole had better overall survival.
The authors previously studied the noninferiority of
anastrozole (ANZ)
versus ANZ followed by letrozole (A-LTZ) due to reimbursement policy. They found that patients with A-LTZ had better overall survival (OS) than did patients with ANZ alone.
Related Resources
Sign Up for Free e-newsletters
Regimen and Drug Listings
GET FULL LISTINGS OF TREATMENT Regimens and Drug INFORMATION