June 24, 2014
BPA Exposure Causes Inflammatory Breast Cancer Growth
the Cancer Therapy Advisor take:
Numerous consumer products, such as hard plastics, contain the industrial, hormone-disrupting chemical bisphenol A, known as BPA. According to a study presented at the joint meeting of the International Society of Endocrinology and the Endocrine Society, BPA exposure decreases effectiveness of an anti-cancer drug, lapatinib, which is used for inflammatory breast cancer therapy. Researchers are currently testing BPA's effects on other drugs. Duke University, the Environmental Protection Agency, and the Biomanufacturing Research Institute and Technology Enterprise at North Carolina Central University worked in collaboration to isolate cancer cells from inflammatory breast cancer tumors, and they subjected these cancer cells to BPA as well as other common environmental contaminants in the EPA's Toxicity Forecaster. The cellular changes were analyzed and compared to their counterparts that were not subjected to BPA. Even though BPA mimics estrogen, it still affected inflammatory breast cancer, which does not respond to estrogen. Whether the cancer is estrogen receptor-positive or –negative, cancer cells subjected to BPA grow more quickly than cancer cells not exposed to BPA. Principal investigator Gayathri Devi, PhD, said that environmental factors are a possible contribution to treatment resistance to inflammatory breast cancer, which is a rare, aggressive form of the disease, and has poor survival outcomes due to treatment failure rates.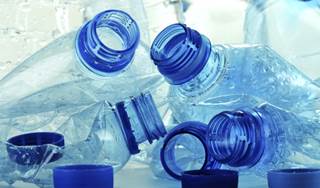 BPA Exposure Causes Inflammatory Breast Cancer Growth
Environmental exposure to the industrial chemical bisphenol A (BPA) lowers the effectiveness of a targeted anti-cancer drug for inflammatory
breast cancer
, according to a new study that was performed in human cancer cells. The results, which were presented Sunday at the joint meeting of the International Society of Endocrinology and the Endocrine Society: ICE/ENDO 2014 in Chicago, also show that BPA causes breast cancer cells to grow faster.
Related Resources
Sign Up for Free e-newsletters
Regimen and Drug Listings
GET FULL LISTINGS OF TREATMENT Regimens and Drug INFORMATION