November 19, 2018
Conditional 10-Year Breast Cancer Recurrence Rates Decline Regardless of Subtype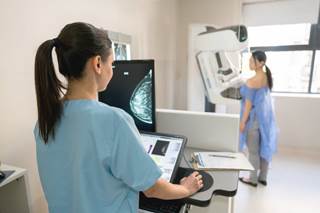 Among 4 specific breast cancer stages, T2N1 cancers showed the highest risk for local recurrence, regional recurrence, and distant metastases within 10 years from diagnosis.
While the incidence of breast cancer is rising, improved treatments, earlier detection, and improved diagnostics have led to a decline in the mortality rate. But the survival estimates—those that are communicated to patients—are typically based on available survival and recurrence rates from the point of diagnosis.1
"Survival estimates from diagnosis are of limited importance for (ex-)breast cancer patients who have already survived several years," wrote study authors, led by Marissa van Maaren, PhD, a postdoctoral researcher at the Integraal Kankercentrum Nederland.1
Instead, Dr van Maaren and colleagues analyzed the 10-year conditional overall survival (OS) and relative survival (RS) of patients between prognostic subgroups from the Netherlands Cancer Registry, which has been collecting data on patient-, tumor-, and treatment-related characteristics since 1989. Additional data on patient vital status and date of death were derived from the Municipal Personal Records database (up to February 2017).
The outcomes of their study highlighted the significance of taking into account disease-free years to more precisely forecast prognoses of ex-breast cancer patients over time.
"Differences between subgroups attenuated over time, and all recurrence rates became ≤ 1.5% in year 10," the study authors wrote in the European Journal of Cancer.
This study included all women across the registry who were diagnosed in 2005 with pathologically staged T1-2N0-1 breast cancer treated with either breast-conserving therapy or mastectomy. Patients were classified into stage and according to breast cancer subtype: T1N0 (4166 individuals; 52.3%), T1N1 (1223 individuals; 15.3%), T2N0 (1583 individuals; 19.9%) and T2N1 (997 individuals; 12.5%) from the Netherlands Cancer Registry (7969 individuals).
At diagnosis, the lowest risks for local recurrence and regional recurrence within 10 years were found for T1N1-stage cancers (2.4% and 2.2%, respectively), while the lowest risk for distant metastases (7.8%) within 10 years was found for T1N0-stage cancers. T2N1-stage malignancies showed the highest risk for local recurrence, regional recurrence, and distant metastases (6.2%, 5.2% and 19.6%, respectively) within 10 years from diagnosis.
"The total 10-year conditional risks on any recurrence declined as time passed, even as the differences between the prognostic subgroups," the authors noted.