November 11, 2015
HER2-enriched Molecular Subtype of Breast Cancer More Responsive to Dual, Single HER2-targeting Regimens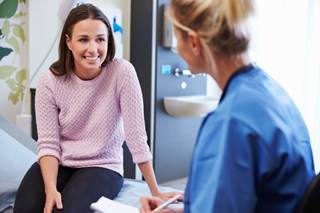 A phase 3 trial revealed that the HER2-enriched molecular subtype of breast cancer is more responsive to both dual and single targeting regimens.
Pathologic complete response (pCR) rates to dual human epidermal growth factor receptor (HER)2-targeted neoadjuvant therapy in women with stage 2 to 3 HER2-positive breast cancer was not significantly higher than single HER2 targeting, results of a randomized phase 3 trial published in the Journal of Clinical Oncology have found.1
"HER2-positive breast cancer is molecularly heterogeneous in ways that impact on response to HER2-targeting," Lisa A. Carey, MD, of the Division of Hematology/Oncology at the University of North Carolina at Chapel Hill, NC, told Cancer Therapy Advisor in an e-mail interview. "This may explain long-known heterogeneity in response by hormone receptor subsets."
In the CALGB 40601 trial, 305 women underwent tumor biopsy and then were randomly assigned to paclitaxel plus trastuzumab alone (n = 120) or trastuzumab plus lapatinib (n = 118) for 16 weeks prior to surgery. "Primary end point was pCR in the breast; correlative end points focused on molecular features identified by gene expression–based assays," the authors wrote.
They found the pCR rate to be 56% (95% CI, 47 - 65) with trastuzumab plus lapatinib and 46% (95% CI, 37 - 55) with trastuzumab alone (P = .13). No effect of trastuzumab plus lapatinib was observed in the hormone receptor–positive subset; however, a significant increase in pCR was seen with dual therapy in women with hormone receptor–negative disease (P = .01).
RELATED: Trends in Postmastectomy Therapy, Breast Reconstruction Linked to NCCN Guideline Changes
Gene expression analysis using mRNA sequencing found tumors to be molecularly heterogeneous, with pCR rates differing significantly by intrinsic subtype: HER2 enriched, 70%; luminal A, 34%; and luminal B, 36% (P < .001).
"The HER2-enriched molecular subtype is significantly more responsive to both dual and single HER2-targeting regimens than the other subtypes within HER2-positive disease," Dr. Carey told Cancer Therapy Advisor. "Expression of immune signatures is directly associated with response to HER2-targeting, and is independent of other factors such as dual or single HER2-targeting or molecular subtype."