September 05, 2018
Surgeon Attitudes May Influence Genetic Testing for Patients With Breast Cancer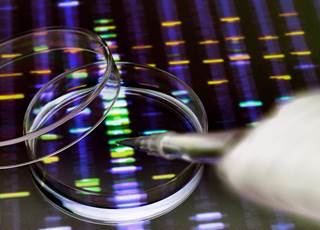 The likelihood of a patient with breast cancer receiving genetic analysis more than doubled if she went to a surgeon with a high propensity for ordering such tests.
Surgeon attitudes toward genetic testing can influence whether a patient with breast cancer who meets the guidelines for genetic testing receives such an analysis, a population-based study in JAMA Surgery showed.1 Guidelines recommend that breast cancer patients with a high risk of a pathogenic mutation undergo genetic testing so that future cancer risk is known, yet it has also previously been determined that only approximately half of women who meet the guidelines for testing actually receive it.2
"Genetic testing is evolving rapidly in practice after diagnosis of breast cancer," lead author Steven Katz, MD, MPH, professor of general medicine and of health management and policy at the University of Michigan in Ann Arbor, told Cancer Therapy Advisor. "Our study, among other studies that we published in the last year, show a wide variability in terms of how clinicians are approaching the ordering of the test, who talks to the patient, and whether the patient ultimately gets testing or not."
The goal of the study was to determine the association between individual surgeons and rates of genetic testing after a breast cancer diagnosis. To conduct the study, researchers sent surveys to 7810 women with early-stage breast cancer who had undergone surgery between 2013 and 2015. Patients had been identified via the state of Georgia or Los Angeles County in Los Angeles, California from the Surveillance, Epidemiology, and End Results (SEER) registry. From the patient surveys, researchers pulled the name of each patient's attending surgeon and sent them surveys, including 488 surgeons across academia and private practice. The researchers then matched 3910 patients with 370 surgeons, producing, on average, 10.5 patients per surgeon for analysis.
A propensity scale was also developed to capture and quantify a surgeon's tendency to order genetic testing. The scale was based on surgeon responses to 7 survey questions related to genetic testing and genetic counseling.
Surveyed patients were ethnically diverse; approximately half of patients were white, 19% were black, 17% were Latino, and 9% were Asian. About three-fourths of patients were either privately insured or insured through Medicare or the US Department of Veterans Affairs.
Researchers found that 34.5% of the women had a high risk of carrying a pathogenic mutation and therefore, met the recommended guidelines for testing — but only 52.1% of those women actually received genetic testing. Of the surveyed surgeons, the average time in practice was nearly 21 years, 24.3% were female, and 28.9% treated more than 50 new breast cancer patients annually.