January 27, 2015
No Non-Inferiority in Standard Regimen vs. Capecitabine for Breast Cancer
the Cancer Therapy Advisor take:
According to a new study published in the journal The Oncologist, researchers have found that the continuous capecitabine regimen (Ccont) is not noninferior to the approved intermittent capecitabine regimen (Cint) for the treatment of patients with metastatic breast cancer.
The Cint regimen consists of capecitabine at a dose of 1,250mg/m2 twice daily for 2 weeks on and 1 week off versus the Ccont regimen that is capecitabine 800mg/m2 twice daily for each 21-day cycle.
For the study, researchers randomly assigned 195 patients with HER2/neu-negative metastatic breast cancer to either Cint or Ccont in order to assess noninferiority of Cint to Ccont.
Results showed that at 1 year, progression-free survival was 27.3% for the Cint group compared with 25.3% for the Ccont group (Difference = -2.0%; 95% CI: -15.5 - 11.5). This value exceeded the 15% deemed noninferior. No differences regarding efficacy were identified between the two groups. In regard to safety, hand-and-foot syndrome was observed in 41.1% of those treated with Cint versus 42.3% in Ccont.
The findings suggest that Ccont is not noninferior to the standard Cint for the treatment of women with metastatic breast cancer. The researchers note that further research should be conducted to improve hand-and-foot syndrome.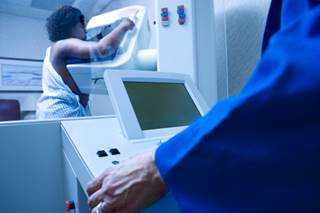 Capecitabine is not noninferior to approved intermittent capecitabine regimen for the treatment of metastatic breast cancer.
The authors tested a continuous regimen with a lower daily dose but a similar cumulative dose in an attempt to reduce the severity of adverse events (AEs) while maintaining efficacy. This study was unable to show noninferiority with the continuous
capecitabine
regimen (Ccont) compared with the approved intermittent regimen (Cint).
Related Resources
Sign Up for Free e-newsletters
Regimen and Drug Listings
GET FULL LISTINGS OF TREATMENT Regimens and Drug INFORMATION