May 30, 2014
'Chemobrain' Linked to Changes in Brain Activity While Multitasking
the Cancer Therapy Advisor take:
Cognitive complaints among patients with cancer undergoing chemotherapy are not uncommon, which has prompted research into the phenomenon known as "chemobrain." In this recent study published in the Journal of Clinical Oncology, researchers employed functional magnetic resonance imaging (MRI) to compare women with breast cancer with themselves before and after chemotherapy as well as with other women. Results revealed a decrease in brain activation while performing a multitasking exercise among the women with breast cancer who had undergone chemotherapy, as compared with healthy women and women with breast cancer who had not undergone chemotherapy. Further studies, however, are needed to address cognitive risks while effectively treating cancer, according to the researchers.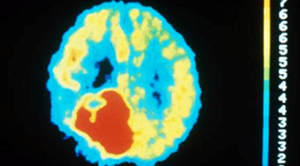 Successful First Step for Vaccine Targeting Brain Cancer Mutation
For some women with breast cancer, changes in brain activity while multitasking could explain "chemo brain" --- reduced mental functioning that many experience after chemotherapy, Belgian researchers say. "Cognitive complaints of people increase with chemotherapy and we are trying to find out why," said Sabine Deprez, who led the new study.
Related Resources
Sign Up for Free e-newsletters
Regimen and Drug Listings
GET FULL LISTINGS OF TREATMENT Regimens and Drug INFORMATION