July 24, 2014
Clearview Diagnostics, Inc. to Develop Breast Cancer Screening Technology
the Cancer Therapy Advisor take:
The leading cause of cancer-related death and disability in women is breast cancer, most notably for younger patients in developing countries. Furthermore, patients in developing countries experience survival rates that are far lower than their counterparts in the United States because of a lack of available diagnostics and treatment. The National Institute of Health (NIH) gave a grant to Clearview Diagnostics, Inc. to develop new breast cancer screening technology that will allow for more widespread diagnosis, and this project hopes to produce a portable self-reading ultrasound device. In order to discern malignant palpable lumps from benign lumps, the low-cost device will use imaging enhancing algorithms and computer-aided detection and diagnosis. Clinical trials will be performed in Southern California county hospitals, which will help determine the specificity and sensitivity of the device. After the $1 million phase I grant, NIH will use the clinical trials to assess the possibility of entering into a phase II grant. Clinical trials would also be held in Jalisco, Mexico to test the device's effectiveness in a developing country. Since this technology does not require a clinical staff for its usage, some burden on health care systems will be relieved. Clearview Diagnostics, Inc. will be working in collaboration with the Dr. Susan Love Research Foundation.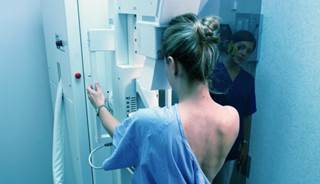 Clearview Diagnostics, Inc. to Develop Breast Cancer Screening Technology
Clearview Diagnostics, Inc. as part of a compendium, announced today the receipt of a grant from the NIH (National Institute of Health) to develop a portable self-reading device for
breast cancer
screening. Susan Love Research Foundation to develop portable, self-reading ultrasound for breast screening.
Related Resources
Sign Up for Free e-newsletters
Regimen and Drug Listings
GET FULL LISTINGS OF TREATMENT Regimens and Drug INFORMATION