September 29, 2016
Tumor-specific Biomarkers Predict Response in HER-2-positive Breast Cancer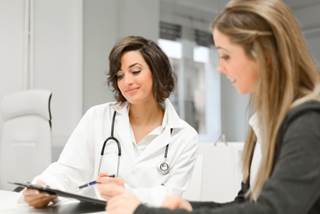 Human epidermal growth factor receptor 2 breast cancers are genetically heterogeneous.
Human epidermal growth factor receptor 2 (HER-2) breast cancers are genetically heterogeneous, and may therefore have biomarkers that will help to develop targeted therapies for patients with breast cancer, according to a study published in JAMA Oncology.1
It is unknown why anti-HER-2 treatments are not equally effective on all cases of HER-2 breast cancer. For the present study, researchers sequenced frozen lesions from the NeoALTTO (Lapatinib with trastuzumab for HER2-positive early breast cancer) study, which investigated the use of dual HER-2 inhibitors for breast cancer treatment.2
Of the 455 patients enrolled to NeoALTTO, 254 frozen samples were sequenced in an attempt to identify useful biomarkers among HER-2-positive patients. The samples were grouped by treatment arm in the NeoALTTO study: 89 for lapatinib, 79 for trastuzumab, and 86 for both.
ERBB2/HER2 and HER2 expression were, according to mRNA sequencing, the best predictors of a pathological complete response. No markers were associated with event-free survival.
RELATED: Q&A With Dr Sarah Vinnicombe: Use Breast MRI Judiciously for Optimal Outcomes
The authors conclude that HER-2-positive cancers are heterogeneous, and that disparate tumor makeup influences the efficacy of anti-HER-2 therapies. The evaluated biomarkers should be considered in future clinical trials, and eventually in real-world practice. Further studies need to confirm these findings.
References
Fumagalli D, Venet D, Ignatiadis M, et al. RNA sequencing to predict response to neoadjuvant anti-HER2 therapy: a secondary analysis of the NeoALTTO randomized clinical trial. JAMA Oncol. 2016 Sep 29. doi: 10.1001/jamaoncol.2016.3824 [Epub ahead of print]
Baselga J, Bradbury I, Eidtmann H, et al. Lapatinib with trastuzumab for HER2-positive early breast cancer (NeoALTTO): a randomised, open-label, multicentre, phase 3 trial. Lancet. 2012;379(9816):633-40. doi: 10.1016/S0140-6736(11)61847-3