November 13, 2014
Lack of Consensus for Margin Width Leads to Additional Breast Cancer Surgery
the Cancer Therapy Advisor take:
According to researchers from the University of Wisconsin School of Medicine and Public Health, the lack of consensus or established guidelines on the sufficient distance of excision between the tumor and the edge of surrounding tissue during breast cancer surgery has lead to variable excision rates and additional operations, by as much as 60%.
The authors of a study published recently in JAMA Surgery used the National Cancer database to analyze data from 316,114 patients who underwent breast cancer surgery in the United States between 2004 and 2010 (patients who were initially treated with chemotherapy or excision biopsy were excluded).
Seventy-six percent of these patients had a single lumpectomy, and of those patients, almost 24% had at least one additional operation for their breast cancer (62% with a completion lumpectomy; 38% with a complete mastectomy). It is hoped that the results from this analysis will help to inform patients about the risk for repeat surgery for breast cancer, and will also spur guidelines that will standardize tumor margin and help reduce local recurrence rates.
Additional breast cancer operations can cause the patient added distress, cost, and delays to adjuvant therapy, so avoiding these often unnecessary surgeries may ultimately improve patient outcome and prevent wasted health care resources.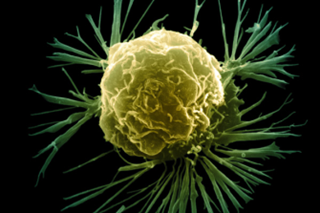 Lack of consensus on distance of excision between tumor and tissue has lead to variable excision rates.
In their study, the authors suggest that a lack of consensus on sufficient margin width - the distance between the
tumor
and the edge of the surrounding tissue that is removed during surgery - leads to variable rates of re-excision and the possibility of repeat or additional operations.
Related Resources
Sign Up for Free e-newsletters
Regimen and Drug Listings
GET FULL LISTINGS OF TREATMENT Regimens and Drug INFORMATION