August 25, 2014
New Breast Cancer Biomarker May Determine Unresponsiveness to Treatment
the Cancer Therapy Advisor take:
According to a new study published in the Journal of Clinical Investigation, researchers have discovered a new biomarker that may help predict breast cancer relapses and chemotherapy responsiveness. The oncogene, called DP103, activates two sets of unfavorable proteins.
One set leads to breast cancer metastasis and the other causes resistance to chemotherapy. By identifying levels of DP103 in patients with breast cancer, clinicians may be able to determine the probability or metastasis and which chemotherapy regimens would be more effective than others.
Furthermore, the researchers also found that by reducing levels of DP103, which is activated in metastatic breast cancer, one could inhibit cancer growth, decrease cancer size, and make patients more responsive to chemotherapy. The results were only found in samples of breast cancer tissue, not in clinical studies. There is currently no drug available that can inhibit DP103 activity, but the discovery provides a target for future drug development.
Testing for DP103 would provide clinicians with the opportunity to select more appropriate treatments for certain patients with breast cancer. In addition, it would eliminate the need to wait months for a response to treatment, only to find out that therapy was not effective.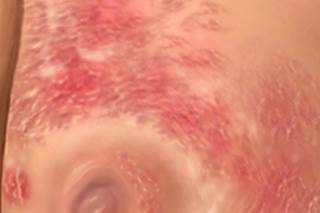 Scientists have made it easier to predict breast cancer relapses and responses to chemotherapy.
Scientists have made it easier to predict both breast cancer relapses and responses to chemotherapy, through the identification of a unique gene.
The newly found marker could help doctors classify each breast cancer patient and customise a treatment regimen that is more effective. The discovery was a collaborative effort by scientists from A*STAR's Institute of Molecular and Cell Biology (IMCB), and the Cancer Science Institute of Singapore (CSI Singapore) at the National University of Singapore (NUS).
Despite advancements in cancer treatment, breast cancer remains the most common cancer among Singapore women. Thirty percent of early breast cancer patients in the world experience relapse due to metastasis, or the spread of cancer cells to other organs in the body. Some patients also do not respond well to chemotherapy.
Related Resources
Sign Up for Free e-newsletters
Regimen and Drug Listings
GET FULL LISTINGS OF TREATMENT Regimens and Drug INFORMATION