July 17, 2014
Preventive Mastectomy Has Minimal Survival Benefit
the Cancer Therapy Advisor take:
Prophylactic or preventive mastectomy is performed when a patient with breast cancer in one breast opts to have the other breast removed as well. According to a study published in the Journal of the National Cancer Institute, patients who undergo preventive mastectomy only have a 1% higher survival rate than patients who keep their healthy breast.
Study researcher Todd Tuttle, MD, and researchers at the University of Minnesota School of Medicine found life expectancy to increase by only 1 to 7 months. Although patients with stage I estrogen receptor-negative breast cancer received the largest survival benefits from preventive mastectomy, the survival rate increase was still only 1% over patients who opted out of the surgery.
For more than 20 years, researchers analyzed data from over 100,000 patients with either stage I or stage II breast cancer. Researchers found that 94% of patients who underwent the surgery wanted to increase their survival, but only 18% of patients thought the surgery could actually accomplish this.
Tuttle said that fear drives women to ask for preventive mastectomy, although he tells them that it will only give them a false sense of security. The cancer may spread to the other healthy breast, but survival depends more on whether the original cancer spreads.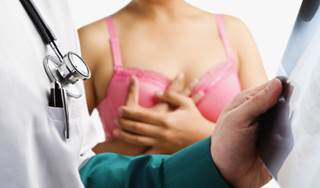 Preventive Mastectomy Has Minimal Survival Benefit
For most women with
breast cancer
, there doesn't seem to be a significant survival benefit from having their healthy breast removed as well, new research suggests. But this new study finds that over 20 years, the survival benefit between women who've had a preventive mastectomy and those who kept their healthy breast was less than 1 percent.
Related Resources
Sign Up for Free e-newsletters
Regimen and Drug Listings
GET FULL LISTINGS OF TREATMENT Regimens and Drug INFORMATION