October 29, 2014
For Breast Cancer, Rapamycin Plus Dasatinib May Be Effective
the Cancer Therapy Advisor take:
According to a new study published in the journal Cancer Research, dual therapy with rapamycin (sirolimus) and dasatinib may be an effective treatment for breast cancer. Researchers from Case Western Reserve University in Cleveland, Ohio, sought to investigate whether they could target both the primary signaling pathway and a second cancer-signaling pathway in breast cancer.
The researchers chose rapamycin, a mammalian target of rapamycin (mTOR) inhibitor, to inhibit cell growth and dasatinib, a tyrosine kinase inhibitor (TKI), to trick the tumor cells to think that growth had not been inhibited. Neither drug when used alone has demonstrated efficacy in treating breast cancer.
For the study, researchers administered either rapamycin plus dasatinib, rapamycin alone, dasatinib alone, or placebo to four groups of mice and monitored tumor growth using magnetic resonance imaging (MRI). Mice that received the dual therapy experienced tumor shrinkage or complete disappearance of the tumor. Researchers observed no tumor growth in this group of mice.
Mice in the other three groups experienced continued tumor growth. In addition, they found that the combination therapy delayed regrowth weeks after treatment was discontinued. Researchers hope to next begin clinical trials in order to determine whether this combination of drugs is safe.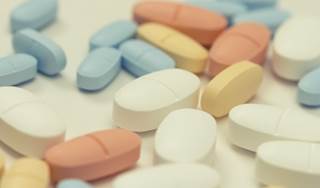 Dual therapy with rapamycin (sirolimus) and dasatinib may be effective for breast cancer.
The uncontrolled growth of cancer cells arises from their ability to hijack the cell's normal growth program and checkpoints. Usually after therapy, a second cancer-signaling pathway will open after the primary one shuts down — creating an ingenious escape route for the cancer cell to survive. The answer, say Case Western Reserve researchers, is to anticipate and block that back-up track by prescribing two drugs from the start.
The results of the project, led by Ruth Keri, PhD, Professor and Vice Chair Department of Pharmacology, and Associate Director for Basic Research in the Case Comprehensive Cancer Center, appeared this fall in the journal Cancer Research.
Related Resources
Sign Up for Free e-newsletters
Regimen and Drug Listings
GET FULL LISTINGS OF TREATMENT Regimens and Drug INFORMATION