September 11, 2014
RBM4 Protein Found to be Decreased in Breast and Lung Cancers
the Cancer Therapy Advisor take:
According to findings published in the journal Cancer Cell, researchers have found that RNA-binding protein 4 (RBM4), a protein involved in the gene splicing process, is extremely decreased in various forms of human cancer, including lung cancers. Researchers from the University of North Carolina School of Medicine in Chapel Hill, North Carolina suggest that RMB4 could be a new genetic target for cancer drugs.
Zefeng Wang, PhD, a member of the UNC Lineberger Comprehensive Cancer Center and associate professor in the department of pharmacology, says his team's results demonstrate the RBM4 is decreased in cancer cells versus normal cells, and particularly low in breast and lung cancers. In normal cells, RBM4 makes genes splice from a long form to a short form. One gene in particular that it splices, Bcl-x, is favored in its short form due to its anti-cancer properties, but when RBM4 is low, the long form of Bcl-x, which promotes cancer growth and spread, is produced.
Furthermore, researchers found that by activating RBM4 in mice, cancer progression was reversed. The next step is to figure out what inactivates RBM4, what can target it, and how to manipulate it to treat patients with cancer.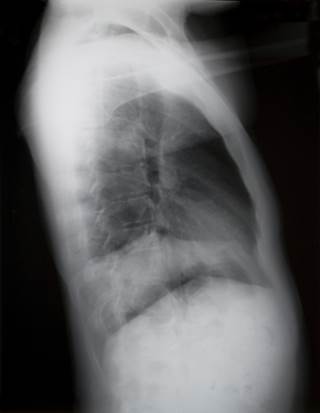 RNA-binding protein 4 is extremely decreased in various forms of cancer, including lung cancers.
Upstream of the proteins that cancer cells use to proliferate sits RBM4, a gene-splicing protein that UNC researcher Zefeng Wang, PhD, discovered is drastically reduced in human lung and breast cancer cells.
Researchers from the UNC School of Medicine have discovered that the protein RBM4, a molecule crucial to the process of gene splicing, is drastically decreased in multiple forms of human cancer, including lung and breast cancers. The finding, published today in the journal Cancer Cell, offers a new route toward therapies that can thwart the altered genetic pathways that allow cancer cells to proliferate and spread.
Related Resources
Sign Up for Free e-newsletters
Regimen and Drug Listings
GET FULL LISTINGS OF TREATMENT Regimens and Drug INFORMATION