July 14, 2014
Study Targets Mutations Causing Breast Cancer Metastasis
the Cancer Therapy Advisor take:
Personalized medicine for patients with breast cancer may be a reality in the not-to-distant future. According to a study published on July 11 in the journal Science, six patients with breast cancer had their circulating cancer cells, which play an important role in metastasis, isolated.
Min Yu and colleagues at Massachusetts General Hospital and Harvard Medical School in Boston, MA, took these isolated breast cancer cells and expanded the number in their laboratory, which allowed them to identify mutations and evaluate drug susceptibility. This technique—once it is fine-tuned—could be applied to individual patients. Doctors may be able to isolate patients' cancer cells in order to evaluate the progression of the disease, pre-test drugs, and develop personalized treatment plans.
In the study, the six patients with estrogen receptor –positive breast cancer had new mutations in the estrogen receptor gene ESR1, fibroblast growth factor receptor gene FGFR2, the PIK3CA gene, and others. The researchers tested individual anticancer drugs or combinations of different drugs that could potentially target cancer cells with these genetic mutations. Using this particular method, the researchers found that the drug ganetspib, or STA-9090, effectively killed cancer cells with the ESR1 mutation.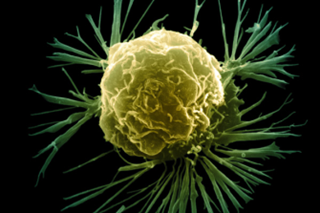 Study Targets Mutations Causing Breast Cancer Metastasis
For breast cancer patients, the era of personalized medicine may be just around the corner, thanks to recent advances by USC Stem Cell researcher Min Yu and scientists at Massachusetts General Hospital and Harvard Medical School. In a July 11 study in
Science
, Yu and her colleagues report how they isolated
breast cancer
cells circulating through the blood streams of six patients.
Related Resources
Sign Up for Free e-newsletters
Regimen and Drug Listings
GET FULL LISTINGS OF TREATMENT Regimens and Drug INFORMATION