June 27, 2014
Surgical Biopsies for Breast Cancer Overused
the Cancer Therapy Advisor take:
Approximately 1.6 billion breast biopsies are performed in the United States annually. According to a study published in the Journal of Clinical Oncology, many patients with abnormal mammograms receive surgical breast biopsies instead of needle biopsies, which are simpler, less invasive, and less risky.
The guidelines state that if a needle cannot reach the lump, then surgical biopsies should be done. Principal investigator Benjamin Smith, MD, and researchers at the University of Texas found that surgeons' recommendations have the biggest impact on patients' decisions to undergo surgical breast biopsies.
Surgical breast biopsy rate increased to almost 50% when patients' initial appointments were held with surgeons instead of radiologists.
Smith said that unnecessary surgical breast biopsies are wasteful, and they can negatively impact other treatments for breast cancer. In addition, Smith said that surgeons may not keep themselves updated with medical advances and guidelines. There is also a possible motive fueled by profit since surgeons lose the fee if radiologists perform the biopsy instead.
In South Texas, where doctors have been found to bill Medicare for more unnecessary procedures compared with other places, surgical rates are high. Since the doctor and the hospital both charge fees, surgical breast biopsies are twice the cost of needle biopsies.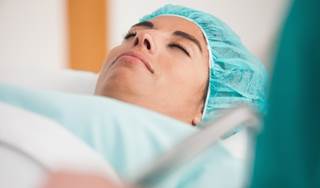 Surgical Biopsies for Breast Cancer Overused
The study found nearly a third of patients with breast cancer are diagnosed by surgical biopsy, which is more invasive, costly and risky than removing a small sample of tissue through a needle.
"Too many women are still having excisional biopsies rather than needle biopsies," said Dr. Benjamin Smith, a radiation oncologist at the University of Texas M.D. Anderson Cancer Center and the study's principal investigator. "Excisional biopsies are typically a wasteful procedure that negatively affects other aspects of breast cancer treatment."
Related Resources
Sign Up for Free e-newsletters
Regimen and Drug Listings
GET FULL LISTINGS OF TREATMENT Regimens and Drug INFORMATION