October 21, 2014
For Patients With HER2-Positive Breast Cancer, Trastuzumab Improves Survival
the Cancer Therapy Advisor take:
According to a new study published in the Journal of Clinical Oncology, researchers have found that the addition of trastuzumab (Herceptin) to standard chemotherapy for human epidermal growth factor receptor 2 (HER2)-positive breast cancer increases overall survival and reduces risk of recurrence.
For the study, researchers followed 4,000 women with breast cancer, treating half with chemotherapy and the other half with chemotherapy in combination with 1 year of trastuzumab. Patients were followed for a median of 8.4 years.
The researchers found that patients that received chemotherapy plus trastuzumab had a 37% higher overall survival rate compared with those that received chemotherapy only.
The 10-year overall survival rate for the chemotherapy alone group was 75% compared with 84% in the trastuzumab group. The 10-year disease free survival rate was found to be 62% for patients receiving chemotherapy alone and 74% for patients receiving trastuzumab. In regard to adverse affects, trastuzumab was found to cause a minor increase in cardiac problems.
Results were similar among both younger and older patients and trastuzumab was effective whether or not the breast cancers were estrogen receptor-positive or had spread to the lymph nodes. The findings suggest a long-term benefit for survival in patients with HER2-positive breast cancer treated with trastuzumab.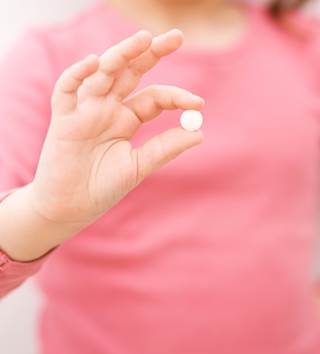 Addition of trastuzumab (Herceptin) to chemo for breast cancer improves survival.
Adding the drug Herceptin to chemotherapy for certain breast cancer patients increases overall survival and reduces the risk of recurrence compared to chemotherapy alone, new research shows. The study found that adding a year of Herceptin (trastuzumab) to standard chemotherapy improved overall survival by 37 percent.
The addition of Herceptin also boosted 10-year overall survival rates from 75 percent to 84 percent. And the 10-year disease-free survival rate went from 62 percent to 74 percent for those also taking Herceptin, the study found.
Related Resources
Sign Up for Free e-newsletters
Regimen and Drug Listings
GET FULL LISTINGS OF TREATMENT Regimens and Drug INFORMATION