October 28, 2014
Trastuzumab Improves Overall Survival in Patients with HER2-Positive Breast Cancer
the Cancer Therapy Advisor take:
According to a new study published in the Journal of Clinical Oncology, trastuzumab plus paclitaxel following treatment with doxorubicin and cyclophosphamide in patients with early stage human epidermal growth factor receptor 2 (HER2)-positive breast cancer reduces cancer recurrence, and therefore, improves survival.
In 2005, researchers announced positive interim analysis results from a joint analysis of North Central Cancer Treatment Group NCCTG N9831 and the National Surgical Adjuvant Breast and Bowel Project NSABP B-31, and was then updated in 2011. Now, the researchers of that study have reported overall survival and updated disease-free survival results.
For the study, researchers enrolled 4,046 patients with HER2-positive operable breast cancer. Patients received doxorubicin and cyclophospamide followed by paclitaxel with or without trastuzumab. Results showed that the addition of trastuzumab to adjuvant chemotherapy improved overall survival by 37% (HR = 0.63; 95% CI, 0.54 - 0.73; P < 0.001).
In addition, patients that received trastuzumab achieved a 10-year overall survival rate of 84% compared with 75.2% for patients that did not receive trastuzumab. Trastuzumab also improved disease-free survival by 40% (HR = 0.60; 95% CI, 0.53 - 0.68; P < 0.001) and increased the 10-year disease-free survival rate from 62.2% to 73.%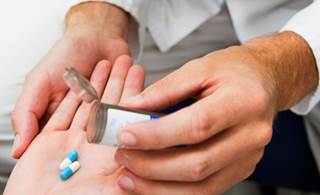 Trastuzumab + paclitaxel in early stage HER2-positive breast cancer reduces recurrence.
The authors report the planned definitive overall survival (OS) results from this joint analysis along with updates on the disease–free survival (DFS) end point. The addition of trastuzumab to paclitaxel after doxorubicin and cyclophosphamide in
early–stage HER2–positive breast cancer
results in a substantial and durable improvement in survival as a result of a sustained marked reduction in cancer recurrence.
Related Resources
Sign Up for Free e-newsletters
Regimen and Drug Listings
GET FULL LISTINGS OF TREATMENT Regimens and Drug INFORMATION