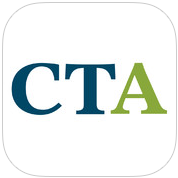 Download the free Cancer Therapy Advisor app now!
The Cancer Therapy Advisor app is a free, easy-to-use app that offers oncology professionals the latest in oncology news and emerging trends, as well as cancer treatment regimens, full-length features, slideshows, case studies, and drug information for a variety of cancer types and therapeutic areas.

Download Cancer Therapy Advisor for free and access us on the go! Register for CTA directly from your device or log in using your existing account details.
Download today
What you'll find on the Cancer Therapy Advisor app
Viewpoints
Our popular Viewpoint features discuss the latest developments by your colleagues.
Treatment Regimens
Supplemental courses of treatment for various types of cancers including dosing, administration and management of related adverse events.
CME/CE Courses
Hundreds of oncology-specific accredited courses from our partners at the myCME education library. Claim your certificate instantly!
Medical Calculators
Our calculators can assess liver function, convert HbA1C to mean plasma glucose, evaluate BP, determine BMI and more, at the point-of-care.
Sign Up for Free e-newsletters
Regimen and Drug Listings
GET FULL LISTINGS OF TREATMENT Regimens and Drug INFORMATION