November 09, 2018
Nutraceuticals/Supplements and Cancer Prevention: All Hype?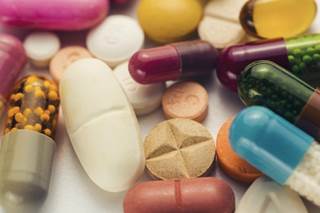 This fact sheet discusses the research on supplement use and cancer incidence.
Nutraceuticals, or dietary supplements, are used by much of the population in the United States, and can include vitamins, minerals, herbals and botanicals, amino acids, or enzymes in tablet, capsule, powder, liquid, or food forms.1 The market for nutraceuticals was estimated to be more than $130 billion in 2016 and is projected to continue to rise.2
The US Food and Drug Administration (FDA) requires that nutraceutical manufacturers follow good manufacturing practices and the companies are subject to periodic inspections by the agency.1 Supplements, however, are not currently evaluated by the FDA for efficacy or safety. Despite this, many individuals believe that supplement use can treat or prevent diseases, including cancer.3
Many epidemiological studies and some randomized controlled trials (RCTs) have been conducted evaluating the effect of specific supplements on cancer incidence, and are discussed in greater detail across Cancer Therapy Advisor's other fact sheets, including articles on cancer and beta carotene, calcium, selenium, vitamin A, vitamin B6, vitamin C, vitamin E, or zinc.
General Supplement Use
Several studies have evaluated the use of multivitamins or general vitamin/antioxidant use and overall or specific cancer incidence. For multivitamin use, a RCT of an undernourished population of 3318 people aged 40 to 69 years living in China found the supplements had no effect on cancer-related mortality compared with placebo.4 An analysis of the NIH-AARP Diet and Health Study cohort that included 490,593 individuals also found no effect of multivitamin use on the incidence of upper gastrointestinal (GI) tract cancers compared with nonusers.5 Multivitamin use, however, was determined to be protective against colorectal cancer (CRC) in a meta-analysis of 24 prospective cohort studies, with a relative risk (RR) of 0.92 (95% CI, 0.87-0.97).6
A meta-analysis of 22 RCTs including 161,045 individuals found that antioxidant supplements had no preventive effect against cancer when compared with placebo (RR, 0.99; 95% CI, 0.96-1.03), with similar results for primary and secondary prevention studies.7 Two other meta-analyses of RCTs also found no association between antioxidant supplement use and impact on CRC8 or skin cancer incidence9 compared with placebo.
Any vitamin or antioxidant supplement use was evaluated in a meta-analysis of 14 RCTs of 147,383 individuals and found they had no preventive effect against bladder cancer compared with placebo (RR, 1.04; 95% CI, 0.92-1.17).10 For pancreatic cancer, however, a meta-analysis of 25 prospective studies that included over 1 million individuals found a significant decrease in the risk of developing the disease among those who had the highest vitamin intake compared with those with the lowest intake (RR, 0.90; 95% CI, 0.83-0.98).11