August 10, 2018
Polypharmacy and Cancer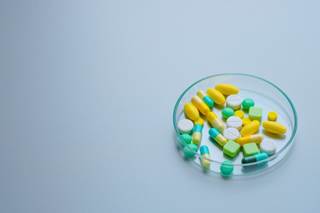 The effect of polypharmacy and noncancer mortality on patient survival and other outcomes in cancer varies by study.
Although the exact definition of polypharmacy varies, most describe it as the use of 5 or more concomitant medications.1,2 Polypharmacy is often portrayed in a negative light because it is a strong risk factor for adverse drug reactions; this risk is best managed through a comprehensive assessment of each medication and a review of the benefits and drawbacks tied to the administration of certain therapies in combination.2
Polypharmacy is more likely to be present among patients with cancer compared with noncancer controls,3 and is estimated to occur among 11% to 96% of older patients with cancer, depending on the definition.1 The use of potentially inappropriate medications (PIMs) is associated with polypharmacy and is defined as medications that are prescribed without an evidence-based indication, have risks that outweigh the potential benefits, are associated with adverse drug reactions, or those that may interact with other therapies. Among elderly patients with cancer, the prevalence of PIM has been estimated to be 51%, but this rate varies between studies.1
Though several studies have associated polypharmacy with noncancer mortality,4,5 its effect on patient survival and other patient outcomes in cancer varies by study.
Cancer Outcomes
A retrospective review of 289 patients with cancer aged 70 years or older with a median number of 7 daily medications (range, 0-18) found no association between polypharmacy and overall survival (OS) or 30-day mortality.6 A meta-analysis of three phase 2 to phase 3 studies found no association between polypharmacy and OS.7 However, a retrospective review of 150 patients aged 60 years or older demonstrated that use of 4 or more medications was significantly associated with an increased risk of 30-day mortality (odds ratio [OR], 9.98; 95% CI, 1.18-84.13) and higher overall mortality (hazard ratio [HR], 2.13; 95% CI, 1.15-3.92).8 Similarly, a study of 1595 patients with breast cancer demonstrated that baseline PIM use according to the Drugs to Avoid in the Elderly (DAE) list was associated with an increased risk of death — but the same study also concluded that there was no association between baseline PIM use and most outcomes for patients with cancer.9
Studies also showed mixed results regarding other outcomes of hematologic and nonhematologic cancers. In a multicenter study of 296 patients with chronic myeloid leukemia (CML), investigators found no difference in cytogenetic or molecular response among patients exposed to polypharmacy compared with those who were not.10 A study of 280 patients aged 70 years or older found no association between polypharmacy and failure to complete radiotherapy.6 Another study, however, found that polypharmacy of 4 or more medications decreased the odds of achieving complete remission among 150 patients with acute myeloid leukemia older than 60 years (OR, 0.20; 95% CI, 0.06-0.65).8 A meta-analysis of three phase 2 to phase 3 studies of 1213 patients with recurrent ovarian cancer found that an increasing number of medications was significantly associated with grade 3 or grade 4 toxicity (OR, 1.120; P < .001), hematologic toxicities (OR, 1.056; P < .001), and nonhematologic toxicities (OR, 1.134; P < .001).7