April 29, 2015
Aprepitant More Effective for CINV Prevention in Patients Receiving Oxaliplatin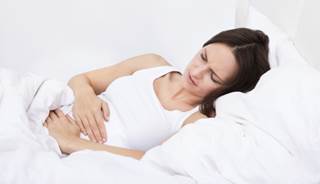 Adding aprepitant is more effective for prevention of CINV in colorectal cancer with oxaliplatin.
The addition of aprepitant or fosaprepitant to a 5HT3 receptor antagonist and dexamethasone was more effective than the control therapy for prevention of chemotherapy-induced nausea and vomiting (CINV) in patients with colorectal cancer receiving an oxaliplatin-based regimen, a new study published online in the European Journal of Cancer has shown.
Aprepitant, an oral neurokinin-1 antagonist, and its intravenous counterpart, fosaprepitant, are widely use to prevent CINV caused by highly emetogenic chemotherapy, but there is limited data on the feasibility and safety of their use in patients receiving oxaliplatin-based chemotherapy.
For the multicenter, open-label, phase III trial, 413 patients with colorectal cancer were enrolled from 25 centers in Japan.
Patients were randomly assigned 1:1 to receive a 5HT3 receptor antagonist plus dexamethasone with or without aprepiant or aprepitant in the first course. All patients were treated with a neurokinin-1 antagonist in the second course.
RELATED: Aprepitant Helps Prevent Chemotherapy-Induced Nausea, Vomiting
Results showed that there was no vomiting overall in 95.7% of the aprepitant group and 83.6% of the control group, and there was no delayed phase vomiting in 95.7% of the aprepitant group and 84.7% of the control group.
The researchers found that the aprepitant group also had statistically significantly higher rates of no significant nausea, complete response, and complete protection compared with the overall group overall.
Reference
Nishimura J, Satoh T, Fukunaga M, et al. Combination antiemetic therapy with aprepitant/fosaprepitant in patients with colorectal cancer receiving oxaliplatin-based chemotherapy (SENRI trial): a multicentre, randomised, controlled phase 3 trial. Eur J Cancer. 2015. [Epub ahead of print]. doi: 10.1016/j.ejca.2015.03.024.