November 06, 2014
Researchers Establish Link Between Chromium VI and Stomach Cancer via a Meta-Analysis of Epidemiological Evidence
the Cancer Therapy Advisor take:
It has been previously established that there is a causal link between chromium VI (hexavalent chromium) and lung cancer, but the relationship between chromium VI and gastrointestinal cancer has not been well established.
Researchers from the California Environmental Protection Agency and Kaiser Permanente developed a study to identify whether or not the established human epidemiological research on chromium VI that has occupationally inhaled supports their hypothesis that there is a link between chromium VI and stomach cancer in humans.
The researchers conducted a thorough search and review of literature and studies and summarized the content of the current epidemiological findings related to inhaled chromium VI and stomach cancer via a meta-analysis. The meta analysis also explored heterogeneity sources.
The researchers found 76 individual relative risk estimates and 56 cohort and case-control studies related to an individual's exposure to chromium VI and incidence of stomach cancer. The summary relative risk for the combination of all studies was 1.27 (95% confidence interval [CI] 1.18 to 1.38).
When the researchers analysis was restricted to studies that only looked at the increase in risk of lung cancer the summary relative risk was higher, 1.41 (95% CI 1.18 to 1.69). The results of this study indicate that chromium VI is related to stomach cancer in humans, which was already established in studies of rodents.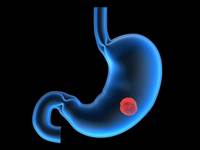 Researchers studied link between chromium VI and stomach cancer in humans.
In this study, the authors aim was to examine whether the current human epidemiological research on occupationally inhaled Cr(VI) supports the hypothesis that Cr(VI) is associated with human
stomach cancer
. The results suggest that Cr(VI) is a stomach carcinogen in humans, which is consistent with the tumour results reported in rodent studies.
Related Resources
Sign Up for Free e-newsletters
Regimen and Drug Listings
GET FULL LISTINGS OF TREATMENT Regimens and Drug INFORMATION