December 08, 2015
Durable response using regorafenib in an elderly patient with metastatic colorectal cancer: case report
the Cancer Therapy Advisor take:
Regorafenib may provide a reduction in tumor burden and an improvement in quality of life with prolonged survival in elderly patients with KRAS wild-type, refractory metastatic colon cancer, according to a case report published in the journal Cancer Management and Research.
The case report describes a 73-year-old Indian woman who was diagnosed with left-sided stage 3B well-differentiated, KRAS wild-type adenocarcinoma of the colon with 1 of 15 positive lymph nodes.
The patient was first treated with capecitabine, oxaliplatin, and bevacizumab, but developed an anaphylactic reaction during the sixth cycle. She then received capecitabine alone for an additional 2 cycles and had no further evidence of disease on diagnostic imaging.
The patient was then restaged and was found to have metastatic disease in the peritoneum. She received cetuximab plus FOLFIRI (fluorouracil, leucovorin, irinotecan), to which she responded very well.
After no measurable signs of disease and active surveillance, the patient presented with disease progression and was restarted on cetuximab plus FOLFIRI, but achieved a mixed response.
Regorafenib 160 mg orally daily was then initiated; however, the patient developed hypertension and grade 3 fatigue and required treatment interruption.
Treatment was then restarted at 120 mg daily and reduced to 80 mg daily after developing grade 3 fatigue again. Although the patient developed disease progression, she reported improved quality of life without any incidence of side effects.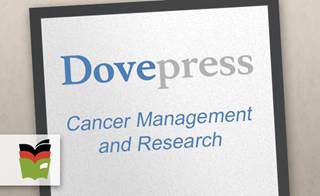 Clinical history of an elderly woman with KRAS wild-type colon cancer who received regorafenib after prior treatment.
Abstract: Regorafenib, an oral multikinase inhibitor, was approved in September 2012 by the US Food and Drug Administration for the treatment of patients with metastatic colorectal cancer.
Since this time, however, few case reports outlining real-world usage have been published in the literature. Here, we detail the clinical history of an elderly woman with KRAS wild-type colon cancer who received regorafenib after prior treatment with other agents.
We show that by employing dose modification strategies to address adverse events, this patient was able to remain on therapy for 11 months and achieve stable disease.
Keywords: regorafenib, metastatic colorectal cancer, oral multikinase inhibitor