August 27, 2015
The association between obesity and gastrointestinal cancer
the Cancer Therapy Advisor take:
Inflammation, adipokine secretion, hyperinsulinemia, and peritumoral adipose tissue appear to contribute to the development of gastrointestinal cancer in obese patients, according to a review conducted by researchers at Trinity College and St. James's Hospital in Dublin, Ireland, and published in the journal Gastrointestinal Cancer: Targets and Therapy.
Various studies have supported the association between obesity and cancer, particularly with esophageal adenocarcinoma, pancreatic, colorectal, postmenopausal breast, endometrial, and kidney cancer, but the mechanisms behind the link between obesity and carcinogenesis are poorly characterized.
First, the authors describe the role of inflammation in cancer growth. Inflammatory cytokines are increased in people with obesity as a result of excess adipose tissue. This inflammation leads to hypoxia within the adipose tissue, thereby causing secretion of inflammatory cytokines to promote angiogenesis.
The authors also describe the role of adipokine secretion in obese people. Leptin is increased in patients with obesity, but there is not a definitive link between circulating leptin levels and cancer risk; however, LEP G2548A, a polymorphism that may alter serum leptin levels has been associated with a small increase in overall cancer risk. On the other hand, decreased expression of adiponectin has been associated with colorectal cancer risk in animal models.
Bariatric surgery may result in a reduced risk for cancer development in obese patients, but there is limited evidence to support this claim.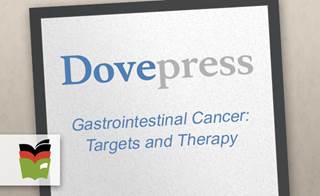 Obesity is now recognized as one of the foremost modifiable cancer risk factors.
Abstract: Obesity is now recognized as one of the foremost modifiable cancer risk factors. Numerous, large-scale epidemiological studies have demonstrated that there is a clear association between the risk of cancer development at a number of sites and raised body mass index.
Despite an expanding body of epidemiological evidence in support of the link between obesity and cancer, the underlying molecular mechanisms responsible are poorly characterized.
Adipocytes from obese subjects exhibit an altered endocrine function and secretory profile leading to an increased release of proinflammatory molecules, resulting in a chronic low-grade inflammatory state that has been linked to the development of cancer.
The level of adipokine production from adipose tissue is strongly influenced by the immune cell populations present in adipose tissue.
Studies of circulating adipokine measurement are prone to bias, and although animal models have indicated some areas of promise, evidence from human studies is lacking.
Cross-talk between tumor cells and adjacent adipose tissue may be an important factor in the carcinogenic process.
Keywords: obesity, gastrointestinal cancer, adipokines, insulin resistance.