October 24, 2014
Biomarker May Predict Response to Sorafenib in Patients with Liver Cancer
the Cancer Therapy Advisor take:
According to a new study published in the International Journal of Cancer, researchers at the Bellvitge Biomedical Research Institute in Barcelona, Spain, have found that patients with liver cancer whose tumors cells have a less differentiated mesenchymal phenotype and express CD44 are less likely to respond to sorafenib.
A mesenchymal phenotype causes the tumor to potentially be more aggressive and CD44 expression is a marker of tumor-initiating cells. The study suggests that CD44 expression could be utilized as a biomarker to determine which patients will not respond to sorafenib, sparing them of unnecessary toxicities. In addition, the researchers suggest combining sorafenib with CD44 inhibitors to treat patients with hepatocellular carcinoma whose tumors express CD44.
Sorafenib, a tyrosine kinase inhibitor, was initially approved by the U.S. Food and Drug Administration in 2005 and is indicated for the treatment of unresectable hepatocellular carcinoma and advanced renal cell carcinoma. The most common side effects associated with sorafenib are fatigue, weight loss, rash/desquamation, hand-foot skin reactions, alopecia, and diarrhea.
Despite inhibiting tumor growth, the drug typically fails to help the patient recover from the disease. This study suggests a new way for selecting patients more appropriate for sorafenib therapy or using sorafenib in combination with other drugs.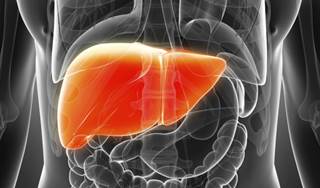 Those whose tumors cells have less differentiated mesenchymal phenotype less likely to respond to sorafenib.
A study led by the researcher at the Institute of Biomedical Research (IDIBELL), Isabel Fabregat, could serve to select patients with hepatocellular carcinoma unresponsive to most frequently used drug in liver cancer: sorafenib.
The study, published in the International Journal of Cancer describes how tumor cells that have a less differentiated phenotype (mesenchymal) and expresses CD44, do not respond to Sorafenib action. Hepatocellular carcinoma is one of the cancers with the worst prognosis and more difficult treatment. Surgery is only possible when the tumor is well located and the protocol for liver transplantation requires specific requirements for number and size of tumor nodules.
Related Resources
Sign Up for Free e-newsletters
Regimen and Drug Listings
GET FULL LISTINGS OF TREATMENT Regimens and Drug INFORMATION