July 16, 2014
New Technology Allows Researchers to Effectively Study DNA of Stomach Cancer Cells
the Cancer Therapy Advisor take:
Diagnosis and management of stomach cancer may change as a result of recently developed technology that depicts how healthy stomach cell genes are changed when they become cancerous. According to a study published in the journal Nature Communications, researchers overcame a previous barrier to studying certain features of stomach cancer cells—the necessity to have a large amount of DNA.
Principal investigator Patrick Tan and his team from the Genome Institute of Singapore participated in this work that expands genome science efficiency. Tan said that presently, sequencing human genomes can now take a few days at low cost, compared to when the original human genome project needed hundreds of researchers and billions of dollars in 2000.
Toshikazu Ushijima, head of epigenomics at the National Cancer Research Institute in Tokyo, said that this important study looks at the bigger question of why some cancers have little or no cancer-causing mutations. Through this study, researchers found that embryonic genes are regenerated in cancer cells.
Ushijima said not only does this change the way scientists look at cancer cells, but also opens doors for novel therapeutic targets. Several cancers, such as stomach and liver cancer, occur more frequently in Asia than in the West, and little is known and understood about the biology of these cancers in the East.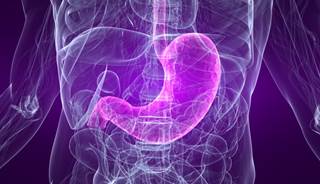 New Technology Allows Researchers to Effectively Study DNA of Stomach Cancer Cells
Scientists have developed a technology that shows how in healthy cells are altered when they become cancerous, offering the prospect of changing the way the is diagnosed and managed. "This study addresses one of today's most perplexing questions in cancer research - why some cancers have no, or a limited number of, cancer-causing mutations," says Prof. Toshikazu Ushijima, head of epigenomics at the National Cancer Center Research Institute in Tokyo.
Related Resources
Sign Up for Free e-newsletters
Regimen and Drug Listings
GET FULL LISTINGS OF TREATMENT Regimens and Drug INFORMATION