July 24, 2014
Possible New Approach to Stomach Cancer Therapy Found
the Cancer Therapy Advisor take:
Each year more than 700,000 people worldwide die from gastric adenocarcinomas. In 2014, the American Cancer Society predicts that approximately 22,220 patients will be diagnosed with gastric adenocarcinomas in the United States. According to a study published in the journal Nature, researchers found four subtypes of stomach tumors based on mutual mutations and other abnormalities. Corresponding author Adam Bass, MD, and researchers at The Cancer Genome Atlas Research Network analyzed and sorted 295 samples of stomach cancer in order to classify how they could be treated. Tumors with malfunctioning DNA repair mechanisms may be targeted by novel precision drugs. "Chromosomally unstable" tumors were the largest subtype, which contained great genomic amplifications, and can be targeted through developing therapies. "Genomically stable" tumors did not display the same features as the other subtypes and were particularly deadly because researchers have not yet developed effective therapies against this form of the disease. Bass said developing these classifications will help researchers develop much needed therapies for the heterogeneous disease. Previously, researching gastric cancer and developing corresponding therapies has proved challenging because of the disease's diversity. Clinical trials had attempted to find therapies that encompassed all forms of gastric cancer. Bass's new study will help improve understanding, prevention, diagnosis, and treatment. In addition, one stomach cancer subtype contains the Epstein-Barr virus, which may be treated with immunotherapy agents.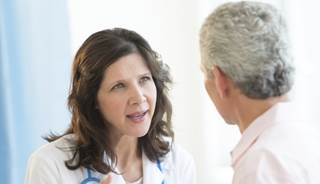 Possible New Approach to Stomach Cancer Therapy Found
In a massive effort to catalog the molecular causes of
stomach cancer
, scientists, including researchers from Dana-Farber Cancer Institute, have identified four subtypes of tumors based on shared mutations and other molecular abnormalities.
Related Resources
Sign Up for Free e-newsletters
Regimen and Drug Listings
GET FULL LISTINGS OF TREATMENT Regimens and Drug INFORMATION