July 22, 2014
Researchers Find Bowel Cancer Breakthrough
the Cancer Therapy Advisor take:
Each year in the United Kingdom approximately 40,000 patients are diagnosed with bowel cancer, and 16,000 patients die of the disease. Over 50% of these patients with bowel cancer have the more aggressive form, which resists standard therapy and consequently has a 5-year overall survival rate of less than 5%.
According to a UK study published in Cell Reports, researchers found out how two genes, MEK and MET, caused resistance to treatment for cancer cells. Sandra van Schaeykbroeck, PhD, and researchers at Queen's University analyzed the interactions and pathways in bowel cancer cells and discovered that the cancer cells activate a survival mechanism when faced against MEK-targeted drugs.
When researchers added MET-blocking drugs to the treatment, the cancer cells died. Researchers are currently conducting experiments on a novel treatment that targets MEK and MET in a clinical trial funded by European Commission.
Patients from Northern Ireland and other European countries will participate in the clinical trial, called MErCuRIC. Schaeybroeck said that this development has been made possible due to the newfound understanding of bowel cancer's development. David Waugh, director of the Centre for Cancer Research and Cell Biology, noted that Schaeybroeck's commitment has been directly translated to the clinic.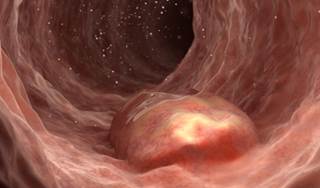 Researchers Find Bowel Cancer Breakthrough
Researchers at Queen's University have made a significant breakthrough that may benefit patients with bowel cancer. Dr Sandra van Schaeybroeck and her team have discovered how two genes cause bowel cancer cells to become resistant to treatments used against the disease.
Related Resources
Sign Up for Free e-newsletters
Regimen and Drug Listings
GET FULL LISTINGS OF TREATMENT Regimens and Drug INFORMATION