June 13, 2014
Vitamin D May Lower Liver Cancer Risk
the Cancer Therapy Advisor take:
According to a new study published in Hepatology, vitamin D may decrease the risk for developing hepatocellular carcinoma (HCC), or liver cancer, by almost half. Researchers evaluated 138 participants in the EPIC cohort who developed HCC between 1992 and 2010. Blood vitamin D levels were collected and analyzed. Results showed that, compared with vitamin D levels in the lowest tertile, those in the highest tertile had a 49% reduced risk for HCC. Adjustment for covariates, including time to diagnosis, pre-existing liver damage, and chronic hepatitis B or hepatitis C infection did not alter these results. The researchers noted, however, that although these findings suggest that vitamin D plays a role in the etiology of HCC, the study only demonstrated an association rather than causality. Further investigation is still necessary before drawing other conclusions, they said.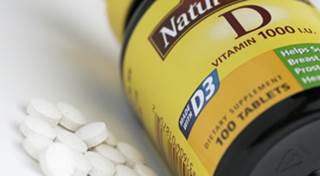 Vitamin D May Lower Liver Cancer Risk
Vitamin D has been shown to play an important role in liver function. Now a new study in Western Europeans shows that vitamin D lowers the risk of developing
hepatocellular carcinoma (HCC)
, the main form of liver cancer. "Despite evidence that vitamin D supports liver health, the association between vitamin D levels and HCC had not been fully examined," said Fedirko, who is also lead author of the study.
Related Resources
Sign Up for Free e-newsletters
Regimen and Drug Listings
GET FULL LISTINGS OF TREATMENT Regimens and Drug INFORMATION