October 03, 2014
New Molecule Targets Prohibitin to Trigger Apoptosis
the Cancer Therapy Advisor take:
According to new findings published in the journal Angewandte Chemical - International Edition, researchers from the University of Barcelona in Barcelona, Spain, have developed a novel compound that has demonstrated a high potency for inducing apoptosis in a variety of cancer cell lines.
The new compound targets a protein called prohibitin, which is involved tumoral processes like proliferation and apoptosis. The new class of compounds, trifluorinated thiazolines (TFTs), inhibit the function of prohibitins. The researchers hope that the newly discovered compound will lead to the discovery of compounds of the same class that better inhibit prohibitins.
The researchers say that this novel molecule can be synthesized directly, meaning it is easier to obtain it methodologically and economically. In addition, they found that it triggers apoptosis by inhibiting prohibitin without affecting protein p53. p53 is altered or unexpressed in more than 50% of human cancers.
Furthermore, the researchers proved that the new compound does not trigger apoptosis in cancer cells that do not express prohibitin. The researchers hope that this class of compounds will lead to new drug discoveries and cancer treatments.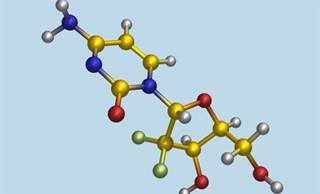 A novel compound has demonstrated a high potency for inducing apoptosis in cancer cell lines
Researchers from the University of Barcelona (UB) have synthetized a compound proved to be a potent inducer of apoptosis in a broad spectrum of tumour cell lines. According to a study recently published in the scientific journal Angewandte Chemical International Edition, the new molecule targets prohibitin, a protein involved in different cell processes and diseases, particularly in tumoral processes. Results represent a promising new therapeutic strategy for cancer treatment and drug discovery.
Several UB research groups centred on different areas collaborated in the study, coordinated by Rodolfo Lavilla, lecturer from the Department of Pharmacology and Therapeutic Chemistry of UB; Joan Gil, professor from the Department of Physiological Sciences II and researcher at the Bellvitge Biomedical Research Institute (IDIBELL), and Fernando Albericio, professor from the Department of Organic Chemistry of UB and researcher at the Institute for Research in Biomedicine (IRB Barcelona).
Related Resources
Sign Up for Free e-newsletters
Regimen and Drug Listings
GET FULL LISTINGS OF TREATMENT Regimens and Drug INFORMATION