June 20, 2014
Better Predictors of Bladder Cancer Recurrence Needed
the Cancer Therapy Advisor take:
While risk scores can predict progression of non-muscle invasive bladder cancer, novel prognostic indicators are necessary to improve prediction of tumor recurrence, researchers wrote in PLOS One.
For their study, they evaluated 1,892 patients with primary non-muscle invasive bladder cancer who underwent transurethral resection in Spain, the Netherlands, and Denmark. Recurrence-free survival and progression-free survival were assessed using risk scores from the European Organisation for Research and Treatment of Cancer (EORTC) and the Spanish Urological Club for Oncological Treatment (CUETO). Concordance index was used calculate discriminative ability.
Age and sex were comparable among all cohorts. Results revealed a larger proportion of patients had high-stage and grade disease at diagnosis in Denmark. Forty-four percent of patients experienced at least one recurrence and 14% experienced progression. Median follow-up was 74 months.
Ten-year recurrence and progression rates were highest among those from Denmark, as compared with Spain, where rates were lowest.
Both risk scores predicted progression (C-indices, 0.72 to 0.82) better than recurrence (C-indices, 0.55 to 0.61), according to the data.
The researchers concluded that, although EORTC and CUETO risk scores are adequate for predicting progression, new markers are necessary for improved prediction of recurrence in patients with primary non-muscle invasive bladder cancer.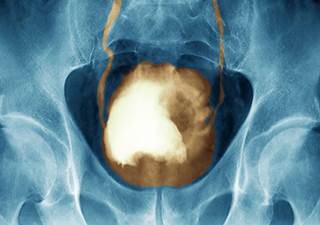 Better Predictors of Bladder Cancer Recurrence Needed
New predictors of tumor recurrence are necessary for patients with non-muscle invasive
bladder cancer
, according to a study published in
PLOS One
.
Related Resources
Sign Up for Free e-newsletters
Regimen and Drug Listings
GET FULL LISTINGS OF TREATMENT Regimens and Drug INFORMATION