April 22, 2016
Detection, Risk Assessment, and Fertility Among Issues Discussed at the Annual Meeting of the American Society of Breast Surgeons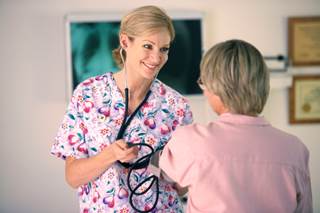 Studies presented at the 2016 Annual Meeting of the ASBrS suggested that it may be time to change how breast cancer is detected and treated.
Studies presented at the 2016 Annual Meeting of the American Society of Breast Surgeons (ASBrS) suggested that it may be time to change how breast cancer is detected and treated. One study found that core biopsy and surveillance alone for precancerous ductal carcinoma in situ (DCIS), regardless of grade, may not be adequate.1 Another study found that a formal risk assessment by a qualified physician is crucial before women decide to delay regular screening mammography until age 45,2 and data from a different study suggested that documented fertility discussion (FD) by oncologists and referral remain low among young women diagnosed with breast cancer.3
Surveillance Alone May No Longer Be Effective for Detecting Ductal Carcinoma in Situ
After studying recurrence rates in women with excised DCIS, a group of investigators sounded a warning against a watch-and-wait philosophy.1
"Mortality from DCIS is low in our data. But we cannot underestimate the impact it has on both the patient and the family when the breast cancer comes back," said lead study investigator Sadia Khan, DO, assistant clinical professor of surgery at the Keck School of Medicine, University of Southern California, Los Angeles.
She said more than half of all women with DCIS that is inadequately excised will develop a recurrence of the disease or invasive breast cancer within 10 years of initial diagnosis. Often when women do have a breast cancer recurrence, it can lead to more aggressive therapy including chemotherapy, mastectomy, or even bilateral mastectomy.
For this study, Dr Khan and her team mined a large prospective database of women with pure DCIS treated with tumor excision alone.1 The patients were classified into 2 groups based on the margin of disease-free tissue surrounding the excised tumor. For patients with margins measuring less than 1 mm, tumor removal was considered incomplete, and they were advised to undergo a repeat procedure. Among these patients, 124 refused an additional surgery and were considered as undertreated patients with DCIS for the purpose of this study.
The 596 women with cancer-free margins equal to or greater than 1 mm were deemed adequately treated.
Groups also were broken down by severity of the disease. The researchers used Kaplan-Meier analysis to determine local recurrence-free survival.
They found that patients with low-grade DCIS and inadequate disease-free margins had an 18% probability of recurrence at 5 years and 53% at 10 years post-diagnosis. Patients with high-grade DCIS with inadequate treatment had probability rates of 55% for recurrence at 5 years and 67% for recurrence at 10 years post-diagnosis. However, women with low-grade disease who were appropriately treated had significantly lower recurrence probabilities of 8% at 5 years and 13% at 10 years, and high-grade disease recurrence was projected at 23% at 5 years and 36% at 10 years. Overall, mean tumor size was 17 mm, and follow-up was 79 months.
This study found that excising DCIS with a minimum of 1 mm margin of disease-free tissue was beneficial for many women. Dr Khan said she frequently sees women who have read that DCIS does not require treatment, but these study findings suggest that is not the case. She contended that to some extent, the DCIS controversy has been distorted in the media and many women are confused.
RELATED: Biosimilar LA-EP2006 and Pegfilgrastim Equivalent in Efficacy, Safety in Prevention of Neutropenia in Breast Cancer
"The take-home message is at this time we don't understand enough about the biology of the heterogeneous group of diseases broadly termed 'DCIS' to understand which patients will progress to invasive cancer and at what time that will happen. A watch-and-wait approach can be dangerous for some patients, and this should not be done outside of a clinical trial at this time," Dr Khan told Cancer Therapy Advisor.