February 24, 2016
ASCO Issues New Guidelines for Early Breast Cancer Biomarkers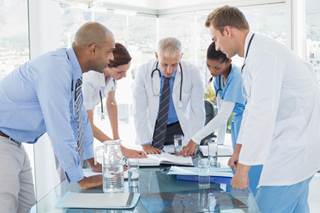 An expert ASCO panel identified 9 biomarker tests that may help guide decisions on adjuvant systemic therapy for certain patients with breast cancer.
The American Society for Clinical Oncology (ASCO) issued new guidelines for the appropriate use of biomarkers to guide decisions on adjuvant systemic therapy for women with early stage invasive breast cancer who have known estrogen-receptor (ER), progesterone-receptor (PR), and human epidermal growth factor receptor 2 (HER2) status.1 The new biomarker guidelines are an update to previous guidelines issued by ASCO in 2007.2
"The world of cancer treatment has moved forward rapidly in the last 2 decades with our improved understanding of the underlying biology of tumors," Lyndsay N. Harris, MD, co-chair of the ASCO expert panel that developed the guidelines, told Cancer Therapy Advisor. "It is critical in this day and age to understand how that biology affects a cancer's response to treatment."
The panel defined analytical validity, clinical validity, and clinical utility as criteria for evidence, which it called "more rigorous" criteria than the 2007 guidelines used.1
The new guidelines identified ER, PR, HER2 receptor, Oncotype DX, EndoPredict, PAM50, Breast Cancer Index, and urokinase plasminogen activator and plasminogen activator inhibitor type 1 as the biomarker tests that may be used to guide decisions on adjuvant systemic therapy for certain patients with breast cancer.
"[This is] an effort to help the practicing oncologists choose the best biomarker tests that are currently available for early stage breast cancer patients," Dr Harris said.
RELATED: FDA Approves Palbociclib for HR+, HER2- advanced Breast Cancer
Additionally, the guidelines stated that only, ER, PR, and HER2 receptor biomarker tests should be used "to guide choices of specific drugs or treatment regimens." Furthermore, the guidelines called on practitioners to consider disease stage, comorbidities, and patient preferences when making treatment decisions.