November 17, 2016
Clinical Trial Reporting in the United States: Limitations of Strained Resources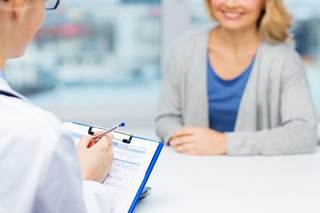 Guidelines and technology are changing, but as the number of clinical trials increases, ensuring that trials are reported will be an increasingly difficult task.
A year has passed since Vice President Joe Biden first announced "a moonshot" to cure cancer—an endeavor he will continue beyond his political appointment. The Cancer Moonshot strives to accelerate a decade's worth of research in 5 years, accomplishing what researchers usually achieve in half the time. Underlying this aim, the Cancer Moonshot aims to deliver a wider breadth of effective treatments, develop better preventative and diagnostic tools, and provide increased access to care.1,2
On June 29, 2016, the Cancer Moonshot Summit led to the announcement of new collaborations among the private, philanthropic, and academic sectors with federal agencies. Additional private and public investments were also revealed, supplementary to the original $1 billion promise made by President Barack Obama.3,4
Among the pressing issues addressed at the summit was the state of clinical trial data reporting in the US, specifically the non-compliance with the U.S. Food and Drug Administration Amendments Act 2007 (FDAAA) among many research institutions. The FDAAA guidelines require that US trials using any FDA-approved drugs and devices need to provide a summary of results to ClinicalTrials.gov within 12 months of primary trial endpoints being met. Phase 1 and feasibility trials are exceptions to this rule.5
The spotlight given to FDAAA compliance was largely prompted by reports indicating that 80% of clinical trials go unreported. This is true for one-third of trials funded by the National Institutes of Health (NIH).6 Worse, only 13.4% of trials were reported to ClinicalTrials.gov within the 12-month deadline.7 Trials conducted in academic centers are the most delinquent: only 29% published within a 24-month window, with 13% reported to ClinicalTrials.gov. Though rates of compliance are highly variable across academic centers, the most compliant centers are still publishing at a rate of only 40.3%, with the ClinicalTrials.gov reporting rates not surpassing 40.6%.8
Failure to reveal results, positive or negative, is not only a hindrance to patient safety and evidence-based clinical decision making, but a violation of the ethical code promised to all study participants: participants often ask about where trials results can be found at the time of study enrollment. Though the current penalty for failure to report is $10,000 per day, it is not being enforced.
Cancer Moonshot Summit discussions resulted in the expansion of the FDAAA requirements. The new US Department of Health and Human Services (HHS) guidelines will require the registration and reporting of trials using therapies and devices not yet approved by the FDA. The summary and adverse event reporting requirements will also be expanded. Though this final HHS rule covers trials with or without NIH funding, it still does not cover phase 1 or small feasibility studies. A joint expansion of the NIH rules will now include phase 1, behavioral, and feasibility studies funded by the NIH. Slated to go into effect January 2017, all institutions are expected to be compliant with these updates by April 2017.