October 28, 2014
Severe Tenesmoid Cancer Pain Managed with Bupivacaine Via Intrathecal, Rectal Administration
the Cancer Therapy Advisor take:
Successful management of severe cancer pain can be a challenge for oncologists and their patients, particularly when World Health Organization (WHO) step III "pain ladder" drugs—strong opioids with or without non-opioids—cause adverse reactions or are ineffective.
In addition, invasive treatments to manage pain are often refused by the patient because of the additional distress they can cause, making it necessary for clinicians to find alternative solutions.
In a study performed by Polish investigators, two elderly women, one with vulvar cancer and the other with ovarian cancer, were admitted to hospice because of intractable pain due to rectal infiltration. In order to evaluate the effect of mode of administration, the patient with vulvar cancer was given bupivacaine intrathecally, and the patient with ovarian cancer had the drug administered rectally.
Effective pain control was achieved in both patients, with minimal side effects (only lowered blood pressure was observed with intrathecal administration). Although only two cases were reported, and the patients had different Karnofsky performance status scores, this study demonstrates that both methods of administration are safe and effective in managing rectal cancer pain, specifically for controlling end-of-life pain.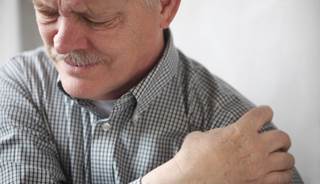 Severe cancer pain can be a challenge for oncologists and their patients
This study aims to demonstrate that bupivacaine administered rectally could be a step in between the current treatment options for intractable cancer pain, and to evaluate the effect of the mode of administration on the bupivacaine plasma concentration.
Bupivacaine in boluses administered intrathecally provided effective, safe analgesia in advanced cancer patients.
Related Resources
Sign Up for Free e-newsletters
Regimen and Drug Listings
GET FULL LISTINGS OF TREATMENT Regimens and Drug INFORMATION