March 06, 2014
CDC: Cancer Preventive Services Miss Healthy People Targets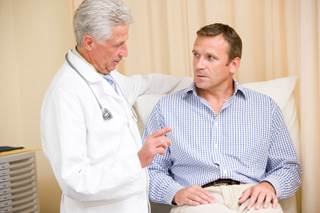 CDC: Cancer Preventive Services Miss Healthy People Targets
(HealthDay News) — Rates of cancer screening and provider counseling are currently below the Healthy People (HP) 2020 targets, according to a study published Feb. 27 in the U.S. Centers for Disease Control and Prevention's Preventing Chronic Disease.
Martin L. Brown, PhD, from the National Cancer Institute in Bethesda, MD, and colleagues examined national performance toward HP 2020 targets for cancer screenings, provider counseling, and health care access for the overall population and specific sociodemographic subgroups. Data from the 2008 and 2010 National Health Interview Surveys were assessed and compared with HP 2020 targets.
"Reducing cancer illness and death is a key public health goal for the United States, and evaluating attainment of HP 2020 cancer-related objectives is an important gauge of our success in meeting this goal," Brown and colleagues wrote.
The researchers found that there were slight declines in the rates of breast and cervical cancer screening, and a 7% increase in colorectal cancer screening rates from 2008 to 2010.
RELATED: Cancer Screening Rates in Decline

Cancer screening and provider counseling rates were also below HP targets.
For subgroups with low income, no health insurance, or no usual source of care, meeting HP targets seems less likely.
An 18% increase in health insurance coverage for those aged younger than 65 years and a 10% increase in the proportion of those aged 18 to 64 years with a usual source of care would be required to meet HP targets for access to health services.
"Because cancer is a leading cause of premature death and a leading source of health care expenditures in the United States, HP goals for reducing cancer incidence and mortality are important for the public's health and economic well-being," the researchers wrote.
"Our assessment of the most currently available NHIS data suggests that meeting some cancer-related HP 2020 objectives may be feasible, but others — particularly those involving cancer screening and health care access — may depend on successful implementation of health reform provisions, better integration of clinical and community-based efforts to provide high-quality screening and treatment services, and elimination of health disparities in the United States."
References