September 22, 2014
Family Conflict Can Cause Cancer Surgery Recovery Complications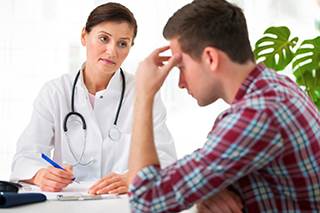 Researchers note infection, other complications more likely for cancer patients with difficult lives.
Cancer patients burdened by stress and family conflicts before surgery may face a higher risk for complications following their operation, according to a study published in the Journal of Gastrointestinal Surgery.
The findings were based on 431 colon cancer patients who underwent surgery in 1993. Patient surveys ranked quality of life on the basis of a wide range of physical, social and psychological measures, including pain, fatigue and nausea, as well as "distress" related to daily routines, the work environment, and interactions with family and friends.
RELATED: Early Palliative Support for Family Caregivers Reduces Depression
The research team found that nearly one in five patients experienced some type of complication, including death in two cases, before hospital discharge. Thirteen percent of patients had a preoperative quality of life score of less than 50 on a scale of 100. That translated into a 16 percent risk for developing a serious complication while still in the hospital. By comparison, those with better quality-of-life scores faced a complication risk of 6 percent.
"The situation is very individual for each patient. And other factors can play a major role in complication risk, such as a patient's age or the presence of other diseases," study lead author Juliane Bingener, M.D., a professor of surgery at the Mayo Clinic in Rochester, Minn., told HealthDay. "But all things being equal, there was a very clear correlation between a poor quality of life and a higher risk for problems following surgery."
Reference