July 10, 2018
Is Genomic Medicine Failing Minority Patients?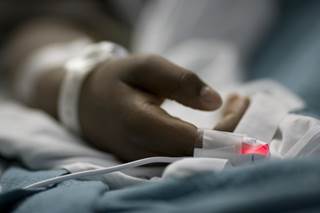 Less research involving minority patient populations translates to more gene variants of unknown significance findings.
The development of highly predictive and prognostic molecular biomarkers is key to realizing the promise of precision oncology, informing patient risk stratification, clinical decision-making, and treatment response monitoring, for example. As high-throughput genetic sequencing moves into the clinic, fully realizing the promise of precision oncology will hinge on research into the clinical implications of various genomic aberrations for patients from all racial and ethnic backgrounds.1-4
But relatively little genomic research involves patients with non-European ancestry, confirms a new study published in Health Affairs.1
The authors reviewed the ancestral populations represented in 2 public genomic databases where researchers deposit data from their published studies — the Genome-Wide Association Study (GWAS) Catalog and the National Center for Biotechnology Information's database of Genotypes and Phenotypes (dbGaP). They found significantly fewer genomic studies of patients of African, Latin American, or Asian descent compared with Europeans.1
The lack of diversity seen among those who are sequenced has troubling implications for precision cancer care.
"In cancer, genomic biomarkers are used as clinical tests not only for diagnosis and risk assessment, but also prognosis, treatment prediction, and to monitor disease, even at subclinical levels," said lead study author Latrice G. Landry, PhD, a fellow at the Laboratory for Molecular Medicine, Partners Personalized Medicine, in Cambridge, Massachusetts, and in the Office of Minority Health at the U.S. Food and Drug Administration in Silver Spring, Maryland.
"The lack of diversity in genetic studies focusing on cancer in these databases, in cancer trials, and cancer genetic research as a whole has the potential for a particularly pervasive impact on precision cancer care for diverse populations," Dr Landry told Cancer Therapy Advisor.
Dr Landry's team's findings bolster concerns raised by earlier studies.2-5 Nearly a decade ago, Anna Need, PhD, and David Goldstein, PhD, of Duke University's Institute for Genomic Sciences and Policy, voiced concern about the poor representation of minorities in genomic research.2 More recently, in 2016 papers published in Nature and JAMA Oncology, researchers reported similar overrepresentations of European patients in The Cancer Genome Atlas (TCGA) repository, dbGaP, and GWAS Catalog.3,4
Patients with non-European ancestry represented only 4% of the GWAS Catalog data in 2009 but nearly 20% by 2016, previous studies found.2,4 However, that was largely due to the rapid accumulation of research data from countries in Asia.
"It's really still more like 6% non-European-ancestry participation when you remove studies conducted in Asia," cautioned Alice Popejoy, PhD, a public health geneticist and postdoctoral research fellow at Stanford University, who is also a coauthor of the 2016 Nature study.