August 01, 2014
Healthy Lifestyle Reduces Metabolic Syndrome Risk in Cancer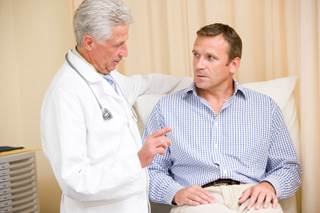 Reduced risk for male, female childhood cancer survivors who adhere to WCRF/AICR guidelines.
For childhood cancer survivors, following a heart-healthy lifestyle is associated with a reduced risk of metabolic syndrome (MetS), according to a study published in Cancer.
Webb A. Smith, from St. Jude Children's Research Hospital in Memphis, Tenn., and colleagues characterized lifestyle habits and associations with MetS among childhood cancer survivors.
Participants included 1,598 childhood cancer survivors who were 10 or more years from diagnosis and completed medical and laboratory tests and a food frequency questionnaire. Lifestyle habits were characterized according to World Cancer Research Fund/American Institute for Cancer Research (WCRF/AICR) recommendations, with those who met four or more of seven recommendations classified as having followed guidelines.
RELATED: Morbidity Remains Higher for Childhood Cancer Survivors
The researchers found that 31.8 percent of participants met the criteria for MetS and 27.0 percent followed WCRF/AICR guidelines. MetS was 2.4 times more likely for females and 2.2 times more likely for males who did not follow guidelines, compared with those who followed guidelines.
"Adherence to a heart-healthy lifestyle is associated with a lower risk of MetS among childhood cancer survivors," the authors write. "There is a need to determine whether lifestyle interventions prevent or remediate MetS in childhood cancer survivors."
One author disclosed financial ties to Novo Nordisk.