November 18, 2014
Inpatient Versus Outpatient Cancer Therapy: Costs, Benefits, and Risks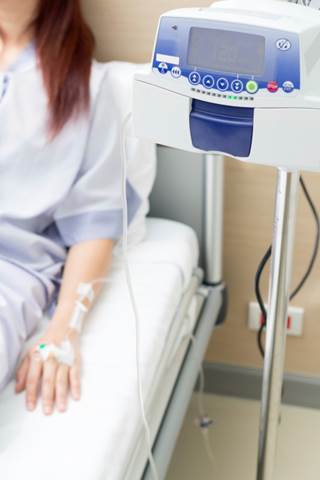 Oncology clinicians must balance the cost, benefit, and risk when comparing inpatient vs. outpatient care.
Cancer therapy once typically delivered to patients in the inpatient hospital setting because of governmental reimbursement restrictions in the early 1990s is now more often administered in the outpatient setting, such as an outpatient hospital, an oncologist's office, or even a patient's home.1
Before the shift, the Medicare Prescription Drug Improvement and Modernization Act and restrictions mandated by the Center for Medicare and Medicaid Services cut payments significantly for outpatient reimbursements.2,3
A report by the IMS Institute for Healthcare Informatics published in May 2014 found that the cost of cancer drugs has doubled in the United States in the last 10 years as a result of the 340B Drug Pricing Program created in 1992, which requires that drug manufacturers provide outpatient drugs to certain covered entities at significantly decreased costs.
The report showed that outpatient hospitals acquire independent oncology practices in order to be eligible to acquire drugs at lower costs, thereby passing more costs onto payers and ultimately patients.4
RELATED: Inpatient vs. Outpatient Chemotherapy—Benefits, Risks, and Costs
Despite the rising costs of receiving cancer therapy in the outpatient hospital setting, its advantages compared with receiving care in the inpatient setting are noteworthy. Administration of drug therapy in the outpatient hospital setting allows for safe and easy drug administration, avoidance of hospitalization, familiarity with a particular facility, enhanced physical comfort, and improved psychological well being.5
In addition, patients who begin chemotherapy administration (eg, FOLFOX regimen) in an outpatient hospital and then go home for continuous infusion report higher satisfaction with their treatment compared with those treated in an inpatient hospital.6
For a patient to receive drug therapy in the inpatient hospital setting, one insurance company requires that a patient meets one of the following criteria: initial dose of chemotherapy while hospitalized for cancer, patients at risk for tumor lysis syndrome, patients receiving chemotherapy that warrants hydration, patients who require monitoring for allergic reactions to cremphor oil (ingredient in paclitaxel and docetaxel), patients receiving continuous infusion chemotherapy without central venous access, patients with cardiac or renal insufficiency, patients with respiratory or metabolic instability, patients receiving chemotherapy that induces severe vomiting, and patients receiving special chemotherapeutic procedures.5
These criteria steer most patients to receive drug therapy in the outpatient setting.