September 02, 2014
"Invadopodia" Involved in Cancer Metastasis
the Cancer Therapy Advisor take:
According to a new study published in the journal Cell Reports, researchers from the University of Alberta in Edmonton, Alberta, and the Lawson Health Research Institute in London, Ontario, found that "invadopodia," tentacle-like structures, play a significant role in cancer metastasis.
Previous research has demonstrated that cancer cells can produce these structures in order for the cells to extend themselves to probe and alter their environment; however, their ability to help the cancer cells escape into the bloodstream has been uncertain.
In the study, researchers injected fluorescent cancer cells into the bloodstream and observed the cells using high-resolution imaging. They found that the cancer cells formed "invadopodia," which they then used to enter the bloodstream and invade surrounding organs. Furthermore, by genetically modifying the cells and drug treatment, the researchers were able to inhibit the cancer cells from forming the "invadopodia," thereby blocking any attempt for the cancer to metastasize.
The research suggests that a form of treatment can be designed to inhibit the formation of "invadopodia," effectively stopping cancer cells to spread. According to John Lewis, PhD, from the University of Alberta, metastasis is responsible for approximately 90% of cancer-related deaths.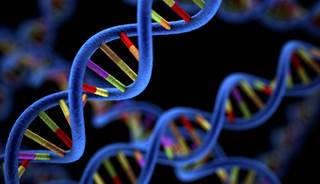 "Invadopodia," tentacle-like structures, play a significant role in cancer metastasis.
A new study from the research group of Dr. John Lewis at the University of Alberta (Edmonton, AB) and the Lawson Health Research Institute (London, ON) has confirmed that "invadopodia" play a key role in the spread of cancer.
The study, published in Cell Reports, shows preventing these tentacle-like structures from forming can stop the spread of cancer entirely.
Roughly 2 in 5 Canadians will develop cancer in their lifetime, and one in four of them will die of the disease. In 2014, it's estimated that nine Canadians will die of cancer every hour. Thanks to advances in medical research and care, cancer can often be treated with high success if detected early.
However, after it spreads, cancer becomes much more difficult to treat.
Related Resources
Sign Up for Free e-newsletters
Regimen and Drug Listings
GET FULL LISTINGS OF TREATMENT Regimens and Drug INFORMATION